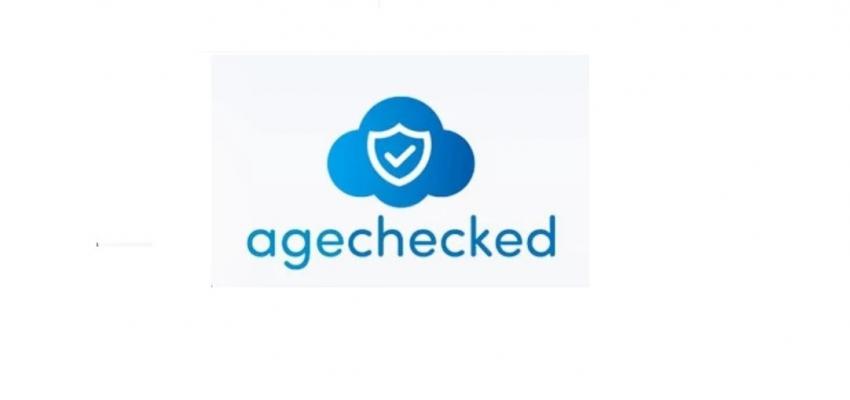 Bill Healey chats to Alastair Graham, CEO, AgeChecked
When was the company founded and what was the inspiration behind starting the organisation?
The idea of AgeChecked germinated during a Christmas family holiday. I was sitting with my young nephew who was watching a children's channel on TV. When my sister-in-law left the room, my nephew switched to the TV's apps and started watching a gang of eight-year-old boys teasing a six-year-old girl, really inappropriately, on YouTube.
There was something so wrong with the scenario; my nephew was still watching "children's entertainment" on a TV, but now the content was technically unbroadcastable. There was no regulation stopping YouTube from showing this content to children, but that didn't make it right.
So, I started thinking about the challenge of understanding the age of online customers and saw that this was an issue across many online industries, not just video sharing platforms. I thought that this would be technology space that would grow in importance and decided to create a team to build the solutions for what that thought would be a worthy endeavour.
We've evolved beyond just checking the age of an online user to providing a wide range of checks on customers of age restricted sites, but it was the age checking challenge that was the start of the business – hence our name!
What has been AgeChecked's reaction to these tighter requirements for Gambling sites and how has the organisation assisted with operator's compliance and is there more that can be done?
The new requirement for age verification for free-play, free-spins etc. meant that for the first time we could offer the range of solutions that we had built for the adult content industry to the gambling industry. These light- touch, cost effective solutions, were specially designed for an affiliate market, where the age of the individual needed to be known, but not their identity. With the new requirement to stop underage users on free-play sites, these solutions became very relevant.
We also recognised that moving the Know Your Customer (KYC) requirements to an earlier stage in the onboarding process, would increase the requirement for solutions that could achieve high match rates in a seamless, fast customer take-on process. This is something that we continue to focus our development efforts on. There is always more that can be done to drive match rate optimisation.
How wide spread is underage online gambling in the UK?
The Gambling Commission found that 11% of 11-16 year olds say they spent their own money on gambling activities in the seven days prior to taking part in their survey on underage gambling.
When gambling with real money, it is relatively difficult for children to gamble directly with their own details in the UK, when proper measures are in place. However, as there were no checks until recently for access to free-to-play games, it's clear that many children have regularly accessed free-play gambling sites. With the new regulations still taking effect, it's too soon to see the general reduction in the number of free-play gamblers due to children being excluded.
How easy is AgeChecked software integrated into websites?
I'd like to think it is a straightforward process. Most new clients are interfacing with us successfully by the end of the day they start their integration testing.
Our APIs allow for multiple configurations of the service so, once integrated, additional functionality (e.g. coverage for another country or another verification method) can be switched on without additional integration.
How secure is the system?
We operate a highly secure system technically, we comply with ISO 27001, and also, in accordance with the Code of Practice of our trade body, the Age Verification Providers Association, we follow the UK-PAS:1296 requirement for data minimisation and effective age checks.
AgeChecked employs the highest industry security standards to ensure data is processed in a manner which ensures the protection of all personal data. Beyond that, we operate a privacy-by-design principle. Wherever possible, anonymous verification methods are used for age checks, rather than processes requiring the transmission of personal details. Account data is anonymised to maintain confidentiality: all personal data is removed from our system once checks are complete.
Is AgeChecked available for use with operators outside of the UK?
Yes, and of course any operator licensed to serve customers UK is required to complete age or identity checks, and any affiliates who refer UK customers to UK licensed operators need to age verify them.
How much information of users do you retain?
Essentially, as soon as a check has been performed, we destroy the data used for that process, retaining only the information required to demonstrate compliance – how we checked (the data source) and when we completed the check. In essence we maintain an audit trail, but do not store (and therefore put at risk) data sensitive to our clients or their customers.
Is AgeChecked fully compliant with GDPR?
Yes. There are 6 key GDPR principles. AgeChecked follows each of them rigorously when collecting and processing personal data. AgeChecked works only with GDPR compliant data providers who can demonstrate the accuracy of their data, including processes whereby individuals can request that data is rectified or erased if it is found to be inaccurate or incomplete.
How does it work?
The aim of our system is to minimise the amount of friction created when a client's customer is signing up or logging into their website. Whether we are seamlessly age checking individuals on affiliate sites, or 'fast tracking' a KYC process using our technology to recognise existing AgeChecked members on known devices, our goal is always to maximise customer throughput.
We have a wide range of methods for checking age or identity, maximising the chance individuals will have the sufficient information or proof to hand and thus increasing the match rate.
We can provide the service to operators as a 'behind the scenes' solution, invisible to the end users, however, we can also provide a hosted environment, to allow operators' customers to verify themselves through alternative means, if the information supplied by the operator to us is insufficient to match the customer.
What is your experience to date of the Gambling Sector?
Recent changes to regulations, and a marked increase in the commitment of the gambling industry to safer gambling, has seen this sector take off to the extent that it is now our leading source of new business.
We've found the level of technical expertise in the gambling sector is very high, not something we see in all the sectors we operate in. It makes working with clients in the sector very rewarding.
Do you think there is a role for AI technology with the identification of online customers whom are at risk and need to stop and is that an area you would look to collaborate?
Without doubt, AI will have a role to play in customer risk management. I see AI as something that will inevitably have a role within the AgeChecked platform, both in customer risk assessment and fraud analytics. However, at this point in time, no plans.
Do you Gamble if, so what do you put your money into Casinos, e-Sports, Betting Shops, Sports Betting or Lottery?
Poker is my game.
Investment in Technology and Innovation is essential in the growth of the organisation wouldn't you agree?
I could not agree more. We are an innovation company.
Now the company has steady business growth what are amongst your prime objectives over the next 18 months?
AgeChecked is determined to be the leading age-verification provider to the gambling industry by offering a safe, secure and effective solution designed specifically to meet the requirements of the Gambling Commission as well as working collaboratively with operators to ensure they have the right customers who can enjoy gambling responsibly.
We also want to continue making in-roads into the KYC space. We have some great technology in the pipeline, that we're looking forward to rolling out in 2020.