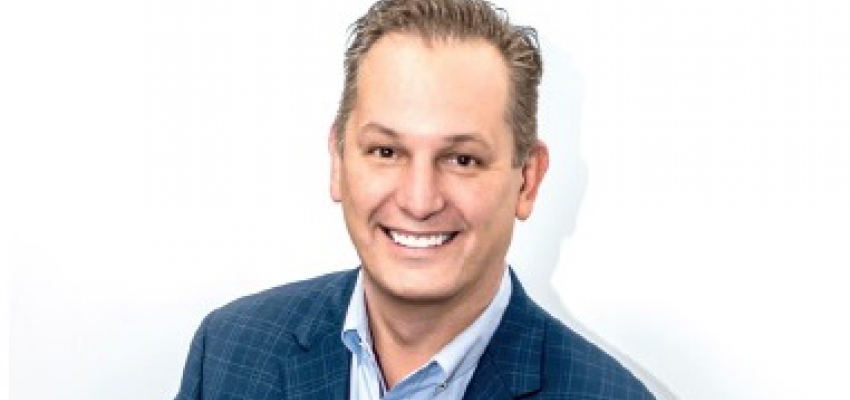 Cashless-gaming expert Jurgen De Munck expounds on the casino of the near future by David McKee
We've learned a few things from the Covid-19 pandemic. One is not to underestimate the importance of conventioneers. Another is that the cashless casino cannot arrive soon enough. As American Gaming Association President Bill Miller said, "At last year's Global Gaming Expo, I challenged the industry to enable payment choice on the casino floor. And I'm proud to report that we've made tremendous progress. Regulators in Nevada and Pennsylvania recently approved new rules to permit digital payments in their casinos—a huge breakthrough. We anticipate movement soon in New Jersey, Indiana and Iowa."
Continued Miller, "tribal casinos like Hard Rock and San Manuel are already successfully using digital payment technologies. Every day, I'm seeing suppliers announce new, innovative payments products. Station Casinos launched chip and pin debit solutions through ACS Play On at all their Nevada properties. Gaming leaders—like Konami, Everi, IGT—have all rolled out new digital payments products … All of these innovations will help limit the spread of COVID-19 – and accelerate gaming's modernization."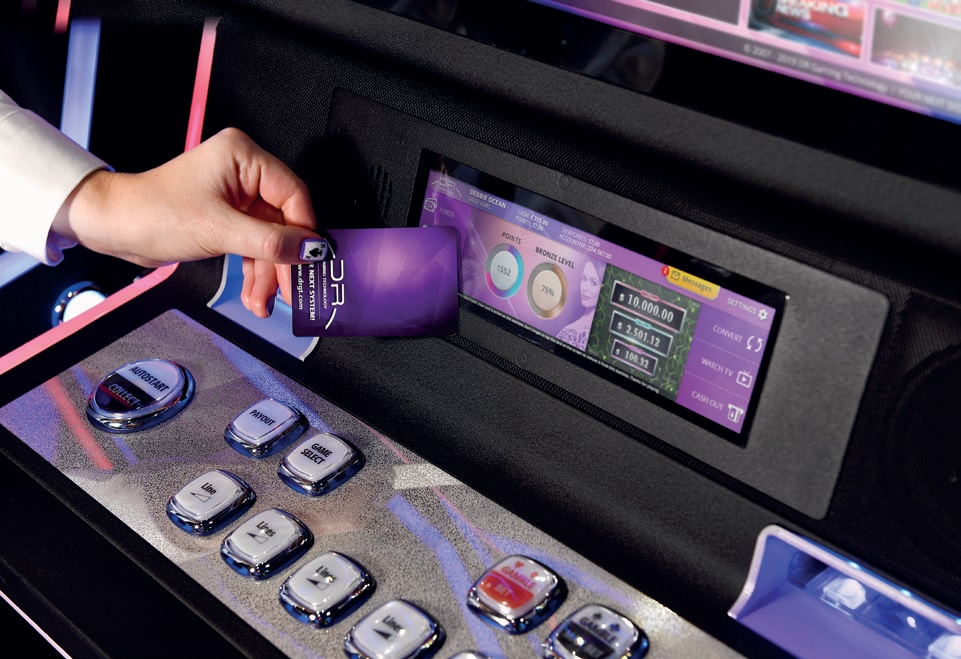 The AGA prexy explained, "Payment modernization is not only about customer convenience. It also promotes responsible gaming by helping players set budgets, limit playing time, and closely track play. And it helps casinos follow the money, a key component of our anti-money laundering efforts."
Going cashless has been the quiet goal of the industry for some time but Hollywood Casino Toledo General Manager Justin Carter made headlines at Global Gaming Expo by saying, "We can't move to a cashless environment soon enough. The thought of touching things has already started to become like the dodo." We're also seeing movement on the regulatory front. Last June, the Nevada Gaming Commission approved eight amendments to ease cashless gaming, primarily to facilitate the movement of money from debit cards to games and from digital wallets to smartphones.
Against this backdrop, we sat down with a specialist, DR Gaming Technology CEO Jurgen De Munck. We started with the obvious question …
Jurgen, do you think that the current Covid-19 pandemic has impacted the cashless debate?
Yes, at a primary level and in obvious relation to specifically the physical transfer of the virus. That said, the World Health Organization continues to affirm the fact that Covid-19 is solely spread when saliva droplets are left on objects and surfaces by an infected person when they sneeze on, cough on or touch these surfaces. Healthy persons then get infected when they touch these surfaces and then touch their eyes, nose or mouth before properly cleaning their hands.
Whilst I maintain that in time all operations will be cashless, in specific relation to your question, my view is that as long as we all utilize our best endeavours to inhibit the spread of the virus, both as consumers and service providers, and subscribe to the protocols prescribed by the WHO with respect to regularly washing our hands, wearing a face mask and, most importantly, refraining from touching our eyes, nose and mouth, cashless- and cash gaming will continue side-by-side for some time to come.
Notwithstanding what you've said, surely cashless is the future? Or do you believe there will always be a place for cash in the industry?
I believe that cash will remain king for some time. That said, I do believe our sector's reliance thereon, or rather widespread use thereof will diminish. It was almost exactly a year ago, at G2E 2019, that I, along with Juan Carlos Afanador from the Vicca Group—a TITO operator in Colombia—and Mark Banks, the CEO of Grand Casino Brussels, a cashless operator, discussed this exact question in a debate called 'Implementing Cashless and Cardless Systems' moderated by Peter Arceo, the general manager of San Manuel Casino in California. All three operators supported the inevitable and requisite need for a migration to cashless, based not only on customer expectations, the increased security provided as a result thereof and the simple convenience, but also on the impact cashless gaming has on better tracking and assigning game play data to specific players. The result is the garnering of what is unbelievably valuable data; data that if used correctly can create such definitive and outstanding value that players will simply not want to play anywhere else.
What's in it for the player?
I'd like to again reference G2E 2019 and mention a cashless-related excerpt from American Gaming Association CEO Bill Miller's welcome address, as quoted in an article in the Las Vegas Review-Journal: "Giving consumers a choice in how they pay to enjoy gaming can be a win for them, a win for regulators, a win for law enforcement and a win for gaming operators and suppliers alike." That, in my view, sums up just how customer-centric we as vendors and operators need to be in order to remain not just competitive but sustainable. We cannot dictate what—and in this case, how—our customers play but we do need to always be aware of what technological advancements there are and continue to provide these options to our players.
Why should operators invest in a cashless solution and do you think that Covid-19 has at all affected the speed at which these investments could or should be made?
Our design mantra has always been, 'the player first' and, as a result, I firmly believe that it will ultimately be the player, as supported by Mr. Miller's comment above, who drives operators' speed of migration to cashless, whether that be expedited by the current pandemic, or as a result of changes to society's general service expectations as technology evolves, remains to be seen. Our view, as stated many times previously, remains that both TITO and player cards will become a technology of the past—in that order—over the next 5 to 10 years. In addition to the current pandemic and its associated risks, TITO ticket costs are also becoming more and more prohibitive. The move to RFID cards and ultimately to cardless gaming makes both practical and commercial sense. Cashless and multi-currency solutions through electronic fund transfers—via either a player card or an application—are without a doubt the future. It is safer, simpler and an easier-to-manage solution for players and operators alike.
One of the main commercial benefits of going cashless is the elimination of many cash-handling costs, notwithstanding which, many operators still offer cash in some form or another as a further payment option. What is your view?
You are quite correct in noting the cost benefits  of operating cashlessly, in relation to not only the cost of handling that cash, but the elimination of the associated hardware required to use that cash, specifically in relation to coins, but also in respect of notes and TITO tickets, acceptors, and printers too. Our view is that at present the most cost-effective way for gaming operators to manage their casino and meet the expectations of their customers is via a cashless system. Hard cash is becoming less and less of a currency every day, and that evolution will extend to land-based casinos. It is merely a matter of time. As long as the service is as secure, easy, and reliable as that provided by retailers and/or any other types of entertainment vendors, players will want it, and will adopt and accept it gladly.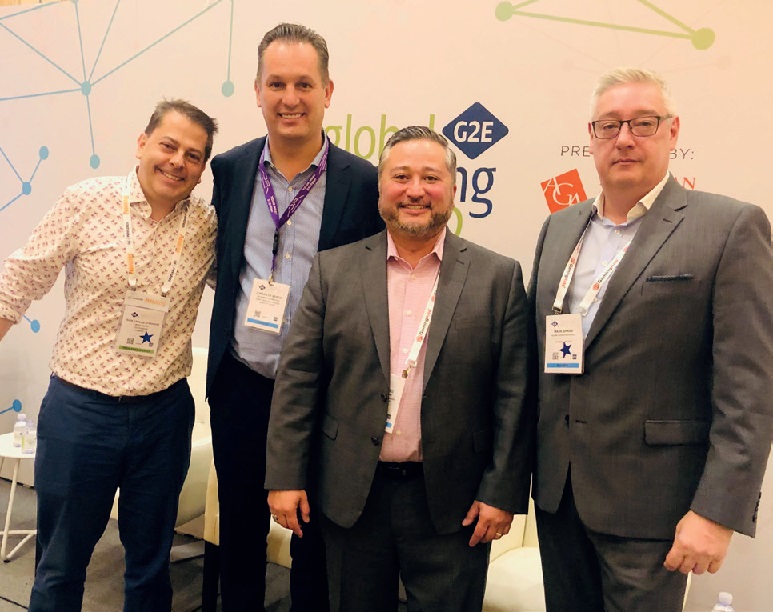 Image:L-R: Juan Carlos Afanador, Jurgen De Munck, Peter Arceo and Mark Banks
Is there player demand for a cashless casino?
In terms of why operators and the aforementioned retailers still accept cash as an alternate option to cashless comes down to offering consumers choice: The player must always come first. In my experience, the answer talks to the human psyche and the fact that casino operators understand how to meet player needs. As players and consumers, we want to know we have an option; it's empowering. Have you ever been to an event where you can only use a certain payment provider, or only cash? It's irritating, isn't it? We don't like being told what we can and can't do. We also sometimes just like to feel the physical money. A wad of cash has a feel to it, doesn't it? Whereas a card or your phone, in the case of an e-wallet, feels exactly the same whether it has a balance of $0 or $10,000.
We've discussed a number of pros with respect to going cashless. But what are some of the challenges that operators face?
At the outset let me say that, in my experience, ahead of talking about the challenges of going cashless, almost every operator I have spoken to sees the value associated with providing a cashless solution for both his players and his staff, and similarly they all have the same concerns: the expense, data security and ease of use, and the perceived inconvenience and downtime. With respect to the first couple of points, I believe this is where we as a service provider and partner are truly able to 'come to the party' in that our solution does not require the purchase of expensive servers. Our patented technology allows our solution to operate without a permanent server connection. It also ensures full game-play-data replication across all gaming devices on a casino floor—and furthermore allows for the likes of centralized ticket-printer and/or note acceptor software downloads.
What kind of infrastructure is involved?
In respect of the physical installation, the time required and operators' unfounded concern with respect to player inconvenience and loss of revenue, I can attest to the fact that in respect of DR Gaming Technology the disruption is minimal. For example, in South Africa we completed a cashless migration across three venues comprising 80, 140 and 220 electronic gaming machines (EGM), each roughly 120 miles apart, in four days, including travel time. At Grand Casino Basel in Switzerland, we completed the full migration of their gaming floor in a day, whilst the casino was open. With the proper planning, non-disruptive pre-installation preparation, and the pre-printing of new loyalty cards for players, the crossover can really be quite painless for players and staff alike.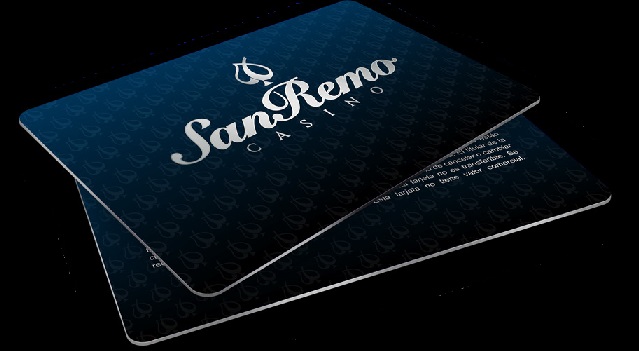 Jurgen, your ticketing solution enables players to transact cashlessly between not only multiple EGMs but tables and operator venues too. How do you ensure that the data security you referred to earlier, in a serverless, ticketing/cashless solution?
I believe that what sets us apart from our competitors is indeed the serverless technology you refer to. That being said, I need to clarify that the offering we have relates to our system not having to be connected to a server at all times. It is not serverless per se. What is key, and it drives not only our reliability but our affordability and our functionality, is our patented drSMIB, to which all EGMs, tables, cash desks, player kiosks and the like are connected. Via it, operators are able to define parameters, amend user access and license keys, and update and change various other details relating to individual EGMs or tables, as well as local and wide-area jackpots. This functionality then extends to the entire gaming floor and its associated aforementioned support services too. Each drSMIB, on which all edits are undertaken, then automatically synchronizes with all other drSMIBs in the network, locally or across an operator's entire estate as soon as any changes are made. In so doing, they ensure unparalleled data redundancy, real-time data and reporting, and provide the transactional security to which you refer. Time is indeed money and as long as operators are able to track all transactions all the time and as they happen, and then be
notified of any exceptions in real time too, player and operator data and funds remain secure.
Where do you see the next innovation for ticketing solutions?
Ticketing, despite its ongoing use, was the precursor to smart-card technology, which in turn is being replaced by RFID and NFC technology. Both of these now afford operators with significantly less expensive—approximately 50 percent—and easier-to-use player-card options, and ultimately place them in a position to migrate to both a cashless and cardless solution. In addition to the current pandemic and its associated risks, TITO ticket costs are also becoming more and more prohibitive, and also not very environmentally friendly. The move to RFID cards and ultimately to cashless gaming just makes commercial sense, even though the initial cost in issuing all players with an RFID card may seem prohibitive. After an average of what we would estimate to be no more than 100 TITO tickets being printed, the RFID cards would probably have paid for themselves. They last far longer, do not need to be replaced as frequently as every transaction—unlike a ticket—and, when true cardless technology is embraced there is nothing to print and, as a result, nothing to throw away. The move to coinless gaming happened almost organically and we see a progression to cashless as not only inevitable but logical, with many operators skipping the 'stop off' at TITO completely.
South America, parts of North America and Africa are understandably still cash-dominant. How does one tailor a cashless solution for these markets?
That is very true but the 'evolution model' remains the same, with the adoption of new technology happening in particularly the two aforementioned 'developing' regions at an even faster rate than elsewhere. One only has to refer to Carnival City Casino in South Africa. As far back as late 1998 it opened with not a single coin-operated slot machine or ticket printer. It was all carded game play from Day One. It's similar in Mexico, where true cashless gaming has been around since the market opened in 2004. The solution for these regions exists, and many operators and regulators have already embraced it. The key, though, as I referred to earlier, is the player. He comes first and until he embraces it and really starts to demand it, the migration will remain slow.
Thank you, Jurgen.