Bennie Mancino chats to Bill Healey about the effects of COVID-19, and practices casinos can implement to emerge from the pandemic
The casino gaming industry has been forever changed due to COVID-19. Casinos around the world have been closed anywhere from a few weeks to a few months. With June upon us, casinos in Las Vegas, and in most regions have begun to open on a limited basis.
The industry will now begin to see how quickly guests return to the gaming floor. Guests will also have their first glimpse at the changes casinos will have made to protect both the guest and staff.
We catch-up with Bennie Mancino, Vice President of Table Games at Hard Rock International to discuss the current state-of-affairs with the casino industry, and what to expect in the coming months.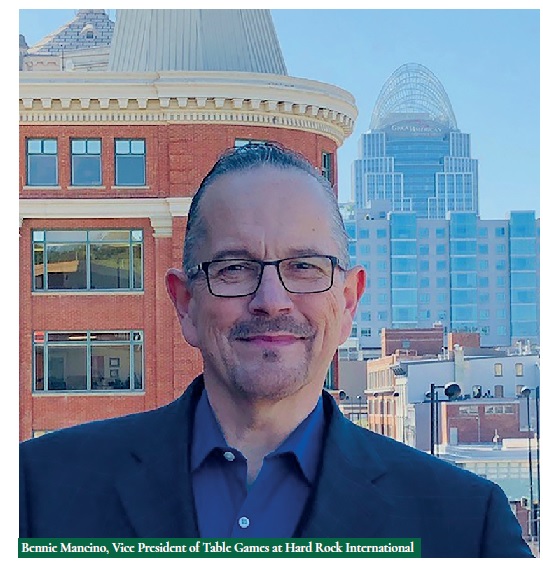 COVID-19 has forever changed the gaming industry. What do you expect the overall industry impact will be? Is it possible to have a full recovery?
Very few industries have experienced as extensive a disruption in business and revenue production as casino gaming. It's becoming more apparent that some companies, like some people, live above their means with very little rainy-day savings. Doors that have never been closed have been shuttered for over two months in a lot of jurisdictions. This has been a devastating blow. Casino companies that are overextended and have minimal cash reserves, or no real property to leverage directly, may not survive. We've already heard of several announced permanent closures, and I'm afraid it's just the beginning. The casino industry is very resilient; however, a speedy full recovery is doubtful. There will most likely be additional mergers and consolidation within the industry, as those companies with strong balance sheets find value-based acquisitions.
It will take time for casinos to rebuild their customer base. Do you expect the rate of customer return to vary based on whether the casino's customers are mainly locals or tourists?
Regional markets will have an easier road to normalcy vs. destination gaming locations like Las Vegas. Most local markets have regional patrons and do not rely on air travel, convention business, significant events or shows to attract customers.
In order to protect the gaming customers, non-gaming customers and employees, what do you see as the key structural changes casinos will need to make to their gaming areas prior to re-opening?
As with any and all businesses trying to operate during a crisis like a pandemic, casinos will need to provide a safe, sanitized environment. Patrons will look for reassurances that businesses are operating within established protocols for a safe entertainment experience. Those measures will include discreet access and automated health screening protocols for checkpoints. Responsible social distancing plans for kiosks, games, and protective measures such as masks and barriers where appropriate.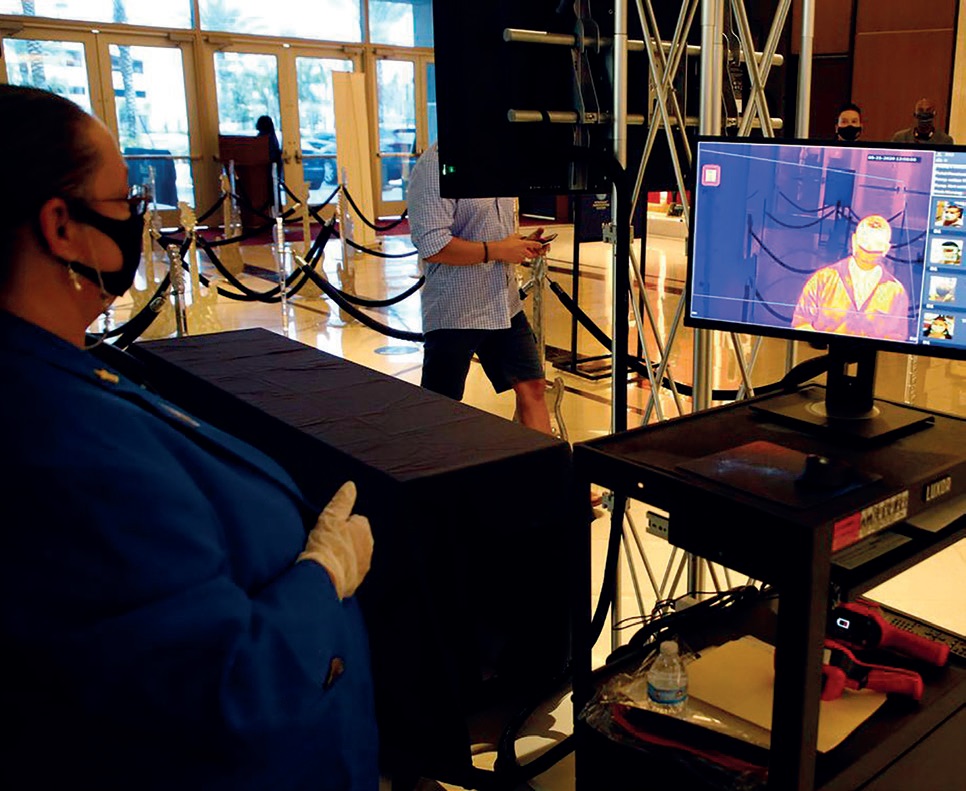 What type of behavioral changes will staff need to make in their routine?
There will be a shift in procedures for employees, from the moment they enter the property until the time they "clock-out". Processes such as a table game buy-in will now be followed up with a splash of hand sanitizer. Employee dining rooms will not permit groups of dealers sitting closely together chatting about the day, becasue social distancing will be compulsory in all areas in the "back of the house". Temperature checks have become as routine as clocking in, and pre-shift meetings will now be virtual.
Casinos will need to be more proactive in sanitizing the facilities. How do you expect sanitizing efforts to be implemented?
There has been an industry-wide sense of urgency to ensure the safety of the guests and employees, to implement all available technology available when it comes to sanitation and disinfecting. Added frequency protocols, such as on-demand and immediate cleaning after a player leaves a machine or table is one change. Deep cleaning of all surfaces will now be a daily, not monthly, event.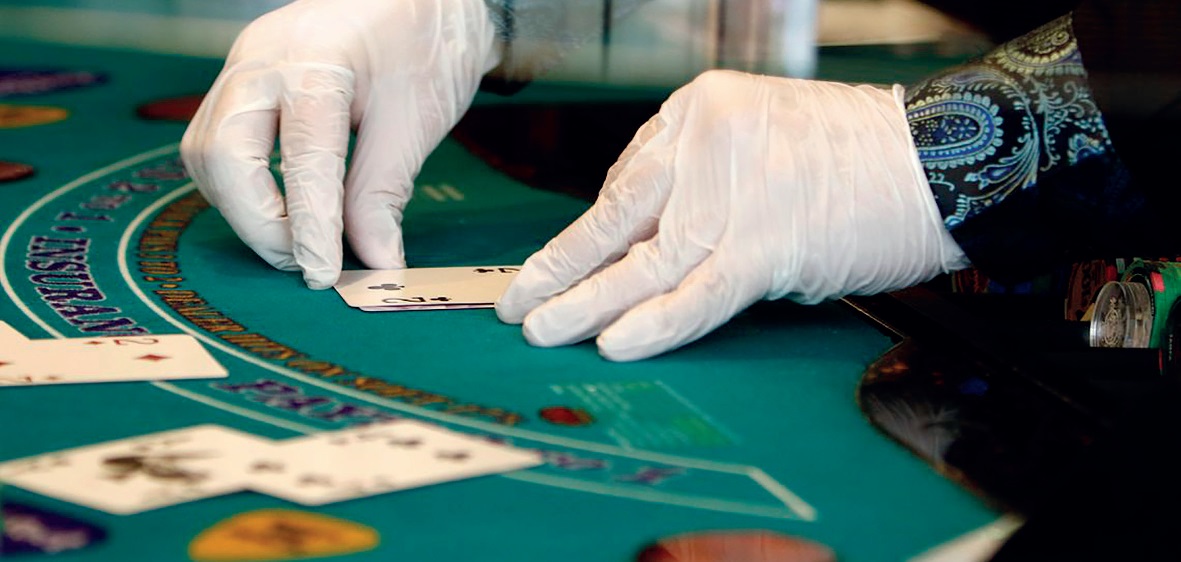 Employees will be required to be tested for COVID-19 prior to restarting work. What will the tests entail, and how often would you expect the tests to be performed?
Testing protocols will differ from casino to casino based upon several factors, such as geographical location, and how prevalent the virus is. Destination markets are more likely to mandate pre-return testing to ease the apprehension of vacation travelers. The policies on whether to require testing up-front or symptom based-testing protocols, will vary by company.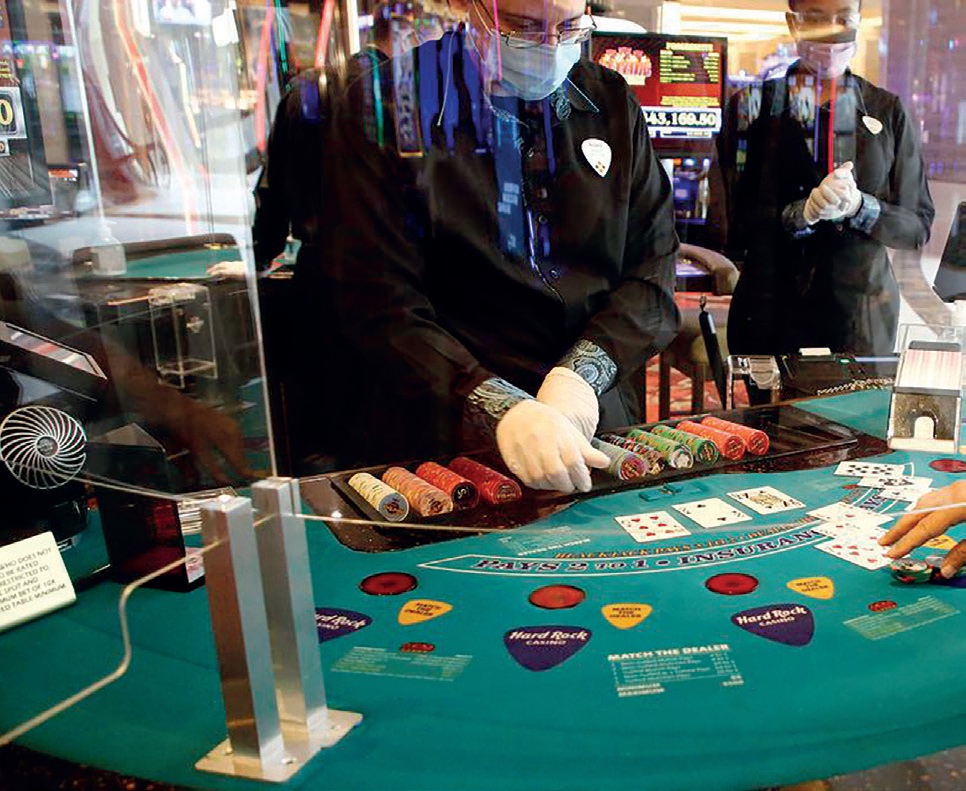 How do you see casinos implementing customer screening?
Casinos that implement customer screening will attempt to make the screening as invisible and unobtrusive as possible to the guest. New thermal imaging technology is one way these check-points upon entry are as non-invasive and discreet as possible in a public location.
Will casinos be expected to require customers to wear masks? What other behavioral changes will casinos expect of customers?
My personal view is a hope that all casinos would require face covers because science tips in favor of that being an effective way to slow the spread of the virus overall in areas diligently implementing that protocol. Looking at other geographical locations that embrace masks as a way of protecting each other from sickness, the number of infections is drastically lower. That said, some companies may view this as an intrusion on the guest's experience, and forgo the additional safety protocol over the inconvenience. I'm very proud to work for Hard Rock International, who has established our, "Safe and Sound" plan with a commitment towards the safety of our community, guests, and employees before inconvenience. As far as a change in guest behavior, we all have become more aware of our surroundings and the need to stay focused on personal and proactive hygiene in addition to larger-scale measures.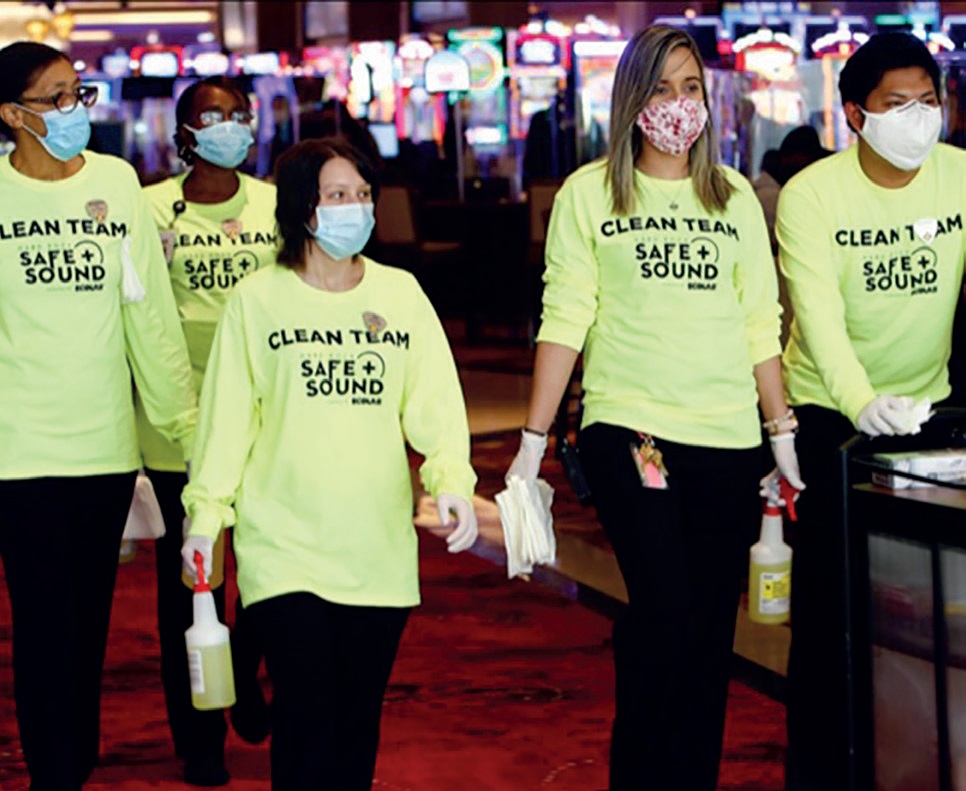 Do you see casinos becoming more restrictive in their smoking policies?
The world seems to move closer to smokeless every year; however, smoking, drinking, and gambling have been close companions forever, and I don't see that changing soon. Some jurisdictions like Ohio have always been smoke-free in the main buildings, with minimal adverse effect on revenue. Having been smoke-free inside the main building, most Ohio locations like Hard Rock Cincinnati have an open-air patio-style gaming area that permits smoking. In the smoking patio areas, the machines do well above average coin-in per unit. Moving a jurisdiction from smoking to non-smoking is likely to be met with economic resistance, and adds an additional competitive challenge. Overall, I believe we may see temporary measures to limit or restrict smoking as the COVID-19 crisis continues to unfold however, how many of these changeswill remain as permanent, will depend on revenues.
Casino Life would like to thank Bennie for his thoughtful response to the impact of COVID-19 on the industry, and how casinos can properly respond to protect staff and guests.