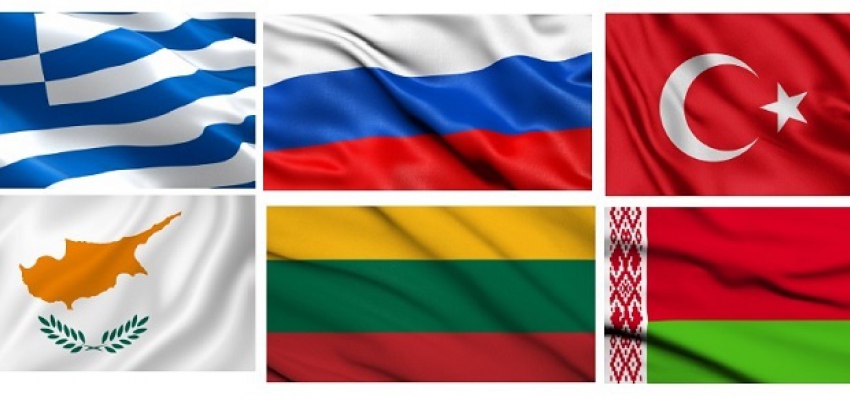 By: Marko Tomic, Partner, Law Firm Anđelović, Siketić & Tomić d.o.o. Zagreb
1. Russia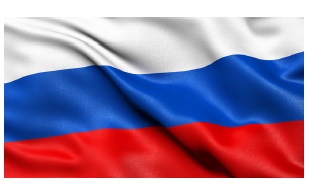 Current legal framework of games of chance in Russia has been created by the Federal Law № 244 "On state regulation of organization and management of gambling" dated 1 July 2009. By the respective act, gambling i.e. games of chance (casino and slot machines) in Russia has been restricted to 4 gambling zones and banned from the rest of Russian Federation. This is due to a general negative view of games of chance in Russia as immoral and often linked to organized crime and money laundering. Online casinos are banned in the territory which led to booming of "underground" online casinos under constant scrutiny of the government. In 2018 more than 130,000 sites were blocked by the authorities and in 2019 Russian Duma approved blocking of instant-win online lotteries for being too similar to casino games. As a note, lotteries are not considered as gambling under the applicable law.
The introduction of the interactive bet in 2014 changed the industry and created a legal basis for online bookmaking. The legal status of the interactive bet was confirmed in 2019 (stating that it constitutes an exception to the prohibition on remote gambling) and the system is currently fully operational. Any licensed operator may undertake interactive bets and no specific online license is needed. However, an operator must disclose the domain name through which it will operate online and the servers handling the transactions must be in Russia. Organisers of online betting games are obligated to use an online "controlling" system ("TSUPIS") for transfer of monies from and to the players (with the aim of making funds stay in the Russian jurisdiction).
In general, there are two types of gambling licenses under Russian law: (i) license for casino, slot machines, and poker ("Casino license"); and (ii) license for betting shops and totalizators ("Sports betting license") and both types of licenses are rendered for an indefinite period of time. As noted above, online casinos are prohibited, and online gambling is permitted only under a sports betting license (i.e. only sports betting and totalizators are available online). Advertising of gambling is only permitted when it is conducted by operators which hold a casino license or a sports betting license and under further conditions regulating the timing of advertisements and aimed audience.
2. Lithuania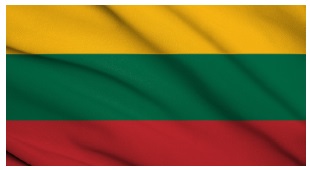 Organization of games of chance In Lithuania is regulated by Gaming Law of the Republic of Lithuania from 2001 as amended. Lithuanian laws permits organisation of games of chance in land-based establishments whereby remote gambling was legalized in 2016. For an organiser to be allowed to organise online games of chance, a "bricks and mortar" presence in the country is required. With the approval of remote gambling, gaming authority was granted with the power to block ISP addresses as well as the payments to "illegal" operators in the market. As of 2004, players have the possibility to enter into self-exclusion scheme. Also, the applicable legislation prescribes that only new slot machines may be installed in the territory.
Multiple licenses may be issued to operators for an unlimited term. The same are divided into three groups (i) category A (machine halls); (ii) category B (casinos); and (iii) bingo halls. As noted above, only operators present in the country may organize online games of chance.
Latest amendments to the gaming law, prescribing the obligation of organisers to include a warning on gambling-harm into each gambling advertisement, entered into force on 1 July 2020.
3. Belarus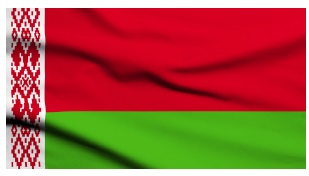 Gambling in Belarus is legal, whereby online part thereof is picking up only recently after changes of legislation which occurred in 2018/2019. Up until then the only legal online form of gambling was the (state owned) lottery. On a general note, Belarusian law allows three types of gambling: casino games, slot machines and bookmaking. There is a strict licensing regime for land-based establishments which operate in every larger city in the country, which includes monetary deposits, personal obligations of CEOs etc.
As of 1 April 2019, gambling operators have the option to legally register an online casino in Belarus, if the appropriate license has been obtained. Playing on foreign sites is prohibited and enforced through blockage of ISP addresses and blacklisting.
As a curiosity, despite the legalisation, there are no local online casinos in Belarus so far. Lastly, as of October 2019, the government permitted advertisement of gambling in sporting events.
4. Turkey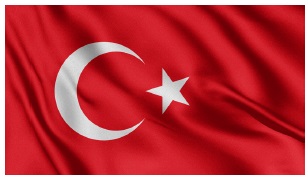 Both land-based and online gambling is prohibited in the country since 2007 whereby enforcement of this prohibition was heavily increased as of 2013 when stricter fines and even imprisonment for organisers, payment processors and players was introduced. The government strives to crackdown on illegal betting by implementing blacklisting, redirecting and blocking sites, as well as other measures which resulted in more than few large raids in the last 2 years. In line with the aforementioned, there are no indications that the status of gambling in Turkey will alter in the near future.
The remaining small part of legal Turkish "games of chance" (land-based and online) is very firmly regulated and consists of horse racing, lottery-style sports betting, and a national lottery, all three areas being a monopoly.
5. Greece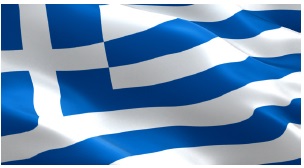 The main legislative act that governs gaming in Greece is Law 4002/2011, as amended (latest change occurred in 2019). In addition to this, The National Gaming Commission issued several regulations defining in more detail certain aspects of gaming industry such as online gaming licensing, lotteries, or video gaming terminals. Respective law does not provide exact definitions of land-based or online gambling activities.
All types of betting and gambling outside of casinos are strictly prohibited and criminalized by local legislation whereby a different regime applies to lottery and sports betting operations. Currently, the exclusive rights to organise and manage numerical lotteries and sports betting games in Greece are held by OPAP ("Greek Organization of Football Prognostics").
In view of licensing, currently a license is only required for electronic skill games, games of chance and online gaming, while mechanical and electromechanical recreational games are conducted freely. The duration of casino licenses depends on the category in question. Simple type casino licenses (e.g. for an at least 3-star facility) are valid for 15 years, while wider range casino licenses (e.g. in 5-star facilities) are valid for 30 years. In respect of slot machines, it should be noted that land-based slot machines are statutorily restricted to 25,000, the licenses for which are granted to one official monopoly supplier. Online gambling services in the country can be provided by licensed legal entities only and such license is valid for 7 years.
On 24 October 2019, the Greek Parliament adopted an omnibus bill amending the above-mentioned act which is still not published in the Official Gazette but will for sure regulate the gaming market in a more efficient and fair way.
The envisaged draft legislation foresees an open licensing procedure for online gaming under the exclusive competence of the state, by abandoning the current law's provision for an international tender. This means that the competent authority shall grant a license to every company that fulfils the set-out conditions.
The omnibus bill defines two types of licenses with a seven-year duration, granting of which will cost EUR 3 million for online betting games and EUR 2 million for all other types of online games. Any operator can apply for both licenses if it satisfies all legal requirements and pays the prescribed fee. Under this new solution, maximum number of licenses is not foreseen. One of the main prerequisites for obtaining a license is to have a permanent residence or an establishment in Greece or in any other Member State of the European Union or the European Economic Area. Licenses are granted by the competent authority and the websites must be registered on a national domain.
When it comes to players, one of the key responsible gaming requirements introduced by Law 4002/2011 is the use of an individual player's card. The player's card was introduced to confirm player's age, maximum game time, and to guarantee that any additional restrictions imposed by the players themselves are observed. The individual player card may be issued by license holders pursuant to the procedure and terms and conditions laid down in a competent authority's decision, published in the Official Gazette. Gaming without an individual player card is strictly prohibited.
Lastly, under applicable law as well as the pending one, any commercial communication (advertisement), direct or indirect, regarding entities providing credits to players in order for them to participate in games of chance is prohibited.
6. Cyprus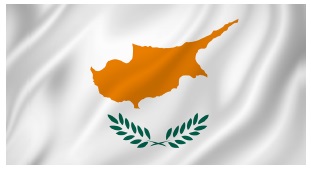 In Cyprus, both land-based and online gambling is permitted, subject to the provision of the applicable legislation. State organises a national lottery whereby there are no state-owned betting companies. Gambling is regulated at a national level. However, due to current political situation and division of territory on the island itself, the effective territorial application of the applicable regulatory framework governing gambling activities is limited to the territory controlled by the Cypriot government.
Curiously, under the bilateral agreement between Greece and Cyprus, Cypriot branch of the Greek Organization of Football Prognostics SA (OPAP SA), is entrusted with the organisation, operation and management of a series of games of chance. These relate to the prediction of random numbers resulting either from a mechanical or electronic draw and games related to the prediction of the outcome of sports events.
Gambling activities and organisation of games of chance in the country are regulated by more individual laws (regulating betting, casino, lottery). The most current one being the Betting Law enacted in 2019 which replaced the previous one enacted in 2012 under which online and land-based betting was legalized and national authority for supervision of games of chance was formed. By this law from 2012, betting exchanges and online casino operations were prohibited.
Cypriot legislation provides a clear distinction between land-based and online gambling, clearly imposing on the interested operator the obligation to be granted a license with regards to the respective gaming activities it wishes to organise. Thus, two forms of betting licenses are being granted in the territory, and the company (operator) needs to have a physical presence in Cyprus or partner with a local company. Class A is a license for traditional, land-based betting but does not include horse racing betting. Class B is a license valid for electronic, online sports betting (horse racing is excluded). There is no quantitative restriction as to the number of licenses being granted.
When it comes to casino games, Cyprus Casino Law enacted in 2015 set out framework for legalization of one land based integrated casino resort and four satellite casinos in different districts of the country and establishment of a national gaming commission as the casino gaming regulator. The Final Anchor integrated casino resort is to be completed in 2021 and is expected to be the largest casino in Europe by table and machine count and the first full scale integrated casino resort.
In line with the applicable provisions of the respective casino law, within 15 years of the date of the issuing of the initial and exclusive license for only one privately owned casino resort, the national gaming commission is precluded from issuing any other casino resort or other casino license within Cyprus i.e. casino legislation created a temporary monopoly in the territory.
Advertising of gambling opportunities is duly permitted in Cyprus, under the condition that the nature and extent of such advertising is limited to the true and accurate representation of the services provided by licensed entities.
For further information please visit www.ast-law.hr
DISCLAIMER: Law Firm Anđelović, Siketić & Tomić d.o.o. wish to avoid inaccuracies and, whilst every precaution has been taken to ensure that information contained in this report is accurate, no liability is accepted for errors or omissions, however caused.