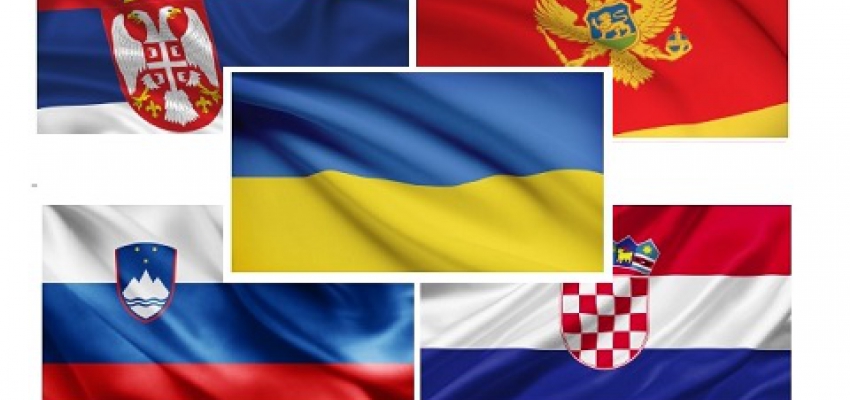 By: Marko Tomic, Partner, Law Firm Anđelović, Siketić & Tomić d.o.o. Zagreb
1. Ukraine
In the course of 2019 Ukrainian government made concrete steps towards the lifting of an existing gambling ban that was established in 2009 and which basically "outlawed" any kind of gambling activity in the territory of Ukraine (both land based and online). Such ban opened door for illegal operators in one of the largest European markets (total population of approx. 43 million out of which 35 million aged over 18). On 16 January 2020, first reading of a draft Act on the Regulation of the Gambling Industry ("Act") was adopted by the Ukrainian parliament with the intention to adopt the final version of the Act in the course of first half on 2020. Bearing in mind the global pandemic of COVID-19 as well as the ongoing political changes in Ukraine, adoption of the Act was postponed and the second reading of the draft Act has been scheduled for 18 June 2020. In respect of the draft Act itself, the same regulates land based as well as online gambling activities from lotteries and casinos to poker and sports betting. Notwithstanding the above, it is to be expected that significant changes to the initially approved draft occurred, bearing in mind that more than 1500 amendments to the same were proposed.
When talking about slot machine halls in Ukraine, the draft Act envisages that the same can be operated only in prescribed gaming zones in 3, 4 and 5 star hotels in Ukraine (no fewer than 50 rooms and at least 300sqm hall area in Kyiv and no fewer than 25 rooms and at least 150sqm hall area in other cities). Limitation of a total number of slot machines in the whole country was set at 40,000 units (not including slot machines in casinos).
Further to the above, licenses are distributed on the following territorial key: (i) Kyiv, Odessa and Kharkiv regions (for cities of Kyiv, Odessa and Kharkiv 60% of licenses and 40% of licenses for each of these three regions) and (ii) other regions of Ukraine (for regional centers 40% of licenses and 60% of licenses for each region).
Total number of licenses is limited to 1,600 i.e. one license is issued for 25 slot machines whereby a single operator can obtain maximum of 35% of all licenses for slot machines in a certain administrative unit in Ukraine and no more than 35% of all licenses in Ukraine.
The Act prescribes that it is forbidden to place slot machine halls:
1) directly in the premises where state authorities, other state bodies, local self-government bodies are located;
2) closer than 500 meters to preschool educational institutions, general secondary education institutions, out-of-school, specialized, professional (vocational-technical) and professional higher education;
3) directly in the premises of cultural institutions (including libraries, museums, theatres, exhibition galleries);
4) directly on the premises of medical institutions;
5) closer than 500 meters to the premises of specialized children's entertainment centers;
6) directly in the premises of religious buildings and structures, as well as in premises belonging to religious organizations;
7) in premises belonging to the housing stock or residential buildings;
8) in objects of unfinished construction, kiosks, canopies and mobile small architectural forms.
Slot machines located in the slot machine hall must not be visible from the outside of the building.
In respect of certification of the equipment the competent authority shall establish an exhaustive list of gaming equipment that is subject to mandatory certification and a list of subjects of certification of gaming equipment. It is prohibited to use non-certified gaming equipment. Certification of gaming equipment, which is subject to the inspection of the competent authority, is carried out in accordance with international standards by Ukrainian and / or foreign certification entities, the list of which is established by the competent authority.
The use of gambling equipment that is not connected to the online monitoring system in accordance with the rules established by the competent authority is prohibited. The body of each slot machine must indicate the production number, year of manufacture, data on modification and repair (if any) and the name of the manufacturer. The use of slot machines in which the total percentage of winnings (theoretical return to the player) is set at less than 95 (ninety-five) percent is prohibited whereby the use of slot machines that are older than 2019 is not permitted.
2. Croatia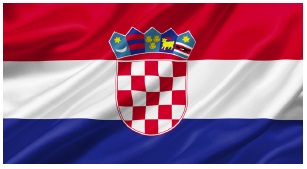 Games of chance in Croatia are regulated under Act on Games of Chance which was last amended in 2014. Respective act regulates organization of games of chance in the territory of Croatia and in line with the same lottery games may be organized solely by the state owned Croatian Lottery ("Hrvatska Lutrija") while the market is liberalized for all other aspects of gambling and sports betting.
One of the main features of the act is that the organization of online gambling (including casinos) is permitted only to organizers who have "brick and mortar" presence in Croatia. Estimate for 2017 is that "grey market" in this industry in Croatia has a market share of almost 40% and amounts to HRK 2bn in revenues (approx. EUR 280 mio). In 2019 Government adopted an Ordinance on Implementation of General Tax Act which enabled the Ministry of Finance to sanction and prevent illegal gambling activities organized online (by means of IP address and payment blocking) in Croatia and 14 foreign organizers of online games of chance were banned from Croatian market in the course of 2019.
Latest initiative of the opposition in the Croatian Parliament which was initiated in February 2020 had the aim to define that casinos and slot machine halls must be located at least 500m from kindergartens, elementary and high schools, student dorms as well as from religious objects while the 200m limitation was to apply to betting places. Further to this, minimal slot machine hall area of 100 sqm was proposed. Respective limitations were introduced in Croatia in April 2020 through an Ordinance on Spatial and Technical Conditions for Organization of Games of Chance with the exception that the above mentioned 500m limit does not apply to casinos located in 5-star hotels.
3. Montenegro
Current legislation in force in Montenegro dates back to 2004 while there was an initiative from the Ministry of Finance in 2018 and 2019 for the adoption of the new act which would be aligned with most recent trends in the gaming industry and best EU practices. Based on publicly available information, no progress occurred in respect to this matter to this date.
It was recently announced by the authorities that the new act should define online supervision over organizers of lotteries and casinos which currently remain out of this type of surveillance. The new act should also define lottery games and organization of the same bearing in mind that the same are not organized in the territory for the last 3 years when the license of the Montenegro Lottery expired. Also, abolishment of the fixed fee in the amount of EUR 2 mio for casinos is being contemplated to boost opening of new casinos. Further to this, status of betting terminals in hospitality objects such as bars remains unsolved bearing in mind that 3 years ago the Constitutional Court of Montenegro revoked the provisions regulating this matter and to this date no new licenses for betting terminals were issued. Needless to say, present act which was enacted 16 years ago does not provide a satisfactory treatment of online gambling of any kind.
4. Serbia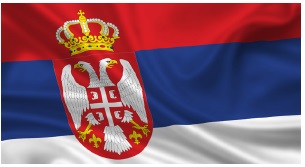 Proposal of the new Act on Games of Chance has been placed in parliamentary procedure in February 2020. The aim of the new act in comparison to the existing one is to increase the social responsibility amongst players and organizers, increase surveillance and limit illegal operations in the industry as well as general alignment with the EU anti money laundering and financing of terrorism rules.
Main features of the new act refer to distancing of betting places from schools (minimum of 200m) and of other betting places (minimum of 100m), imposing stricter rules on marketing of games of chance (e.g. limited use of the word "casino" and its derivatives), increase of fees and bank deposits for organizers (fees for organization of online gambling will be doubled) and limitation of number of casinos in the country. In respect of distancing, it is to be noted that the new limitation applies only to newly opened betting places, not the existing ones.
Text of the new draft contains provisions on introduction of electronic (online) surveillance and direct link to the competent authority as well as the provision that slot machines installed in slot machine halls cannot be older than 1 year on the day of installation therein. Further to this, the government decided to keep the limit on the number of casinos in the whole country to ten locations whereby the license for the same is rendered for a 10-year term and the operator must have a share capital of at least EUR 1 mio in domestic currency in order to, amongst other, be eligible for applying for a license.
5. Slovenia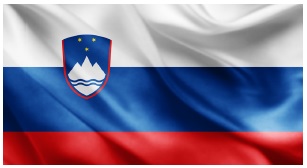 In the territory of the Republic of Slovenia, a maximum of two organizers in which the majority shareholders are the Republic of Slovenia, local municipalities or state owned companies, may organize games of chance (e.g. lottery and sport betting) on a permanent basis, while the government may grant a maximum of 15 concessions for organizing special games of chance in casinos and 45 concessions for organizing special games of chance in gaming halls. Further to this, online gambling licenses may only be granted to Slovenian registered companies already holding a license for casino gaming.
Recent proposals for amendments to the current gaming act (last amended in 2014) occurred in 2018 and were aiming to relax quite rigid rules for organizers (amongst other, by allowing organizers from the EEA to apply for licenses) and regulating online gambling and advertising of games of chance in more detail. However, to this day all amendments remain parked in the parliament without clear indications when the same could be adopted.
For further information please visit www.ast-law.hr
Disclaimer
Law Firm Anđelović, Siketić & Tomić d.o.o. wish to avoid inaccuracies and, whilst every precaution has been taken to ensure that information contained in this report is accurate, no liability is accepted for errors or omissions, however caused.