When gaming was previously regulated in Ukraine, players ranked IGT game titles like Cleopatra™, Mystical Mermaid™, and Wolf Run™ among their favorites. Now that the market is re-opening, the best is back with a more compelling content and hardware portfolio than ever before.
"Overall, IGT's offering will engage every type of Ukrainian player, and will help operators launch their businesses from a position of strength," said Marcel Uhlmann, IGT Product Marketing Manager for EMEA. "We're offering a diverse range of classic and new games, including highly popular fruit games, on our market-tailored multi-game bundles. And these multi-games are featured on our state-of-the-art cabinets, which add a more immersive experience to the game themes with their high-resolution multi-screen displays and player-tested ergonomics."
IGT's USwitch™ multi-game bundles, including the Red, Green, and Yellow game packs, exemplify the Company's content diversity for the Ukraine market. Developed with a user-friendly chooser screen designed to help players easily select the most popular content, USwitch multigame packs are market-tailored, with themes in each bundle carefully selected to appeal to specific player preferences and styles of play. Each pack is available on the customers' choice of IGT form factor, including the Cobalt™, CrystalSlant 27™, CrystalSlant 32™, and PeakSlant32™ cabinets.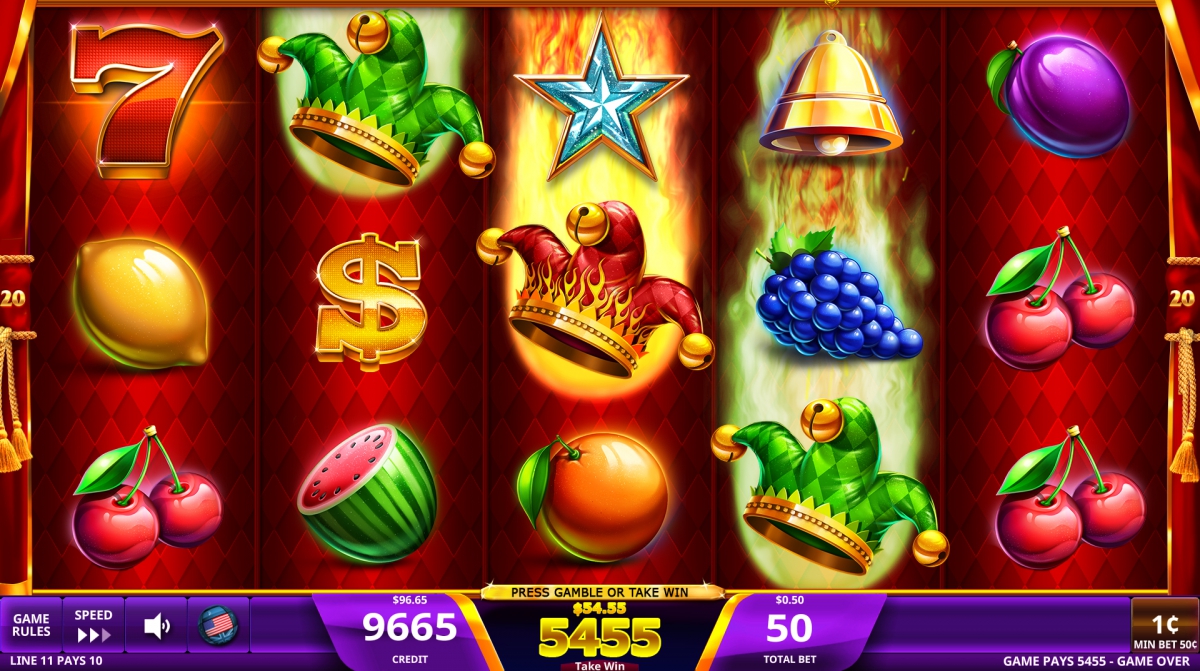 IGT's 40-game USwitch™ Red multi-game pack for Ukraine offers performance-driving content with an emphasis on fruit games. Themes include Red Hot Joker™, a 5X3 reel game offering the chance of frequent large wins and payouts of more than 3,000 times the bet. The Red Hot Joker symbol is both a wild as well as a win multiplier that doubles any win passing through it, stoking players' excitement. Red Hot Joker is based on a game mechanic proven in the Eastern European market and engages players with rich visuals and immersive sound.
IGT's Green 40-game USwitch multi-game bundle was developed exclusively for the Ukrainian market and offers Ukrainian players' classic favorites all in one machine. Proven, longtime performers in the pack include Mystical Mermaid™, Coyote Moon™,
Cleopatra™, and Wolf Run™. Meanwhile, the market-attuned USwitch Yellow 40-game pack was developed to significantly expand a property's fruit game offering.
In terms of hardware, the expertly crafted Cobalt™ 27 gaming machine illustrates IGT's commitment to player-driven design that enhances the gaming experience. Clad with two high-definition 27-inch screens, a 24-inch video topper, integrated cabinet lighting, and extensive button panel flexibility, this cabinet is designed to fit operators' unique needs, and forge new opportunities on their floors. Cobalt boasts superior serviceability and durability, freeing up staff resources and minimizing downtime for increased return on investment.
In addition, IGT's PeakSlant32 features three seamlessly integrated, 32-inch, full-HD displays that deliver an immersive player experience. The cabinet includes IGT's most advanced lighting and audio technology, offering dynamic attract and celebration sequences, as well as synchronization to the game experience, music, and sounds. It includes a standard inductive wireless charger and USB charging port for player convenience, in addition to ergonomic features.
For more information on IGT's deep, player-tested portfolio of solutions for the Ukrainian market, contact Regional Sales Manager Lasha Gogiberidze by phone at +38 (0) 504466582 or by email at Lasha.Gogiberidze@IGT.com. www.IGT.com