Andy Andrews Director Tablish chats to Peter White
Digital publishing firm Tablish Ltd. is an emergent force in player-card creation. Its content is tailored to iPhone, iPad and Android devices. But the world of apps doesn't stop there and Tablish is expanding to stay ahead of the curve. It's branching out into everything from employee wellness to virtual-reality casino play. "Imagine playing the tables at Bellagio from the comfort of your own home," enthuses Director Andy Andrews, who has seen demand for his product accelerate during the Great Shutdown that accompanied Coronavirus. Tablish is involved in everything as mundane as inventory tracking or as sexy as sports betting. Nor are its clients merely casinos: They include entities as large as the government of India. Andrews sat down with Publisher Peter White to discuss the growth of Tablish.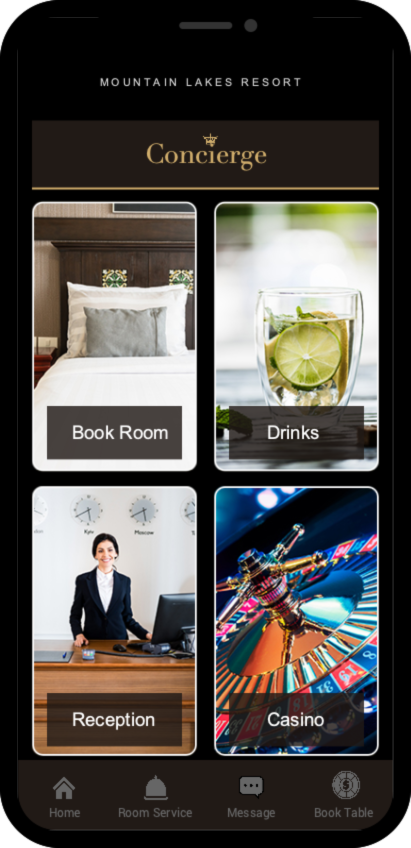 When was the company founded and what was the inspiration behind starting the organisation?
Tablish was formed in 2011 shortly after the launch of the first iPad.  We identified this would create an instant demand for publishers wanting to offer their readers a digital solution. After 6 months of development we created a turnkey solution for publishers to provide them easy entrance to the app market. This was our entry into tech and since then we have transitioned to create custom apps in all sectors.
In late 2019 we were acquired by BIPROS who have offices in the UK, USA and India with over 200 developers. They were founded in 2009 and were set up by 6 senior members at IBM and INFOSYS.
What are amongst the most significant developments in App technology in recent times?
App technology is constantly evolving but in recent years its been the connection with other devices such as smart watches, wearables, sensors and Internet of Things. This has opened up a whole host of uses and applications in the home and business.
Other key developments are Augmented and Virtual Reality which has amazing potential for the casino industry. Artificial Intelligence is become far more widespread in our daily life without us noticing such as programme recommendations on Netflix. Lastly cross platform development tools have improved over the years reducing the cost to develop an app on both iOS and Android.
How has Tablish utilised these technologies in clients apps?
We are currently working with a global client who assist companies to enhance wellbeing in the workplace and increase productivity. The app we are creating extracts data from other health apps and wearable technologies to give both employer and employee feedback to help aid their performance and wellbeing. Another project we have recently completed in the construction industry utilizes artificial intelligence in order to provide quantity and cost of building materials based on past projects.
From an online Gaming perspective how can they be incorporated into enhancing features the operators can provide their customers?
Something we see in the future is the use of VR so users can experience the buzz of a casino floor from anywhere. We are so excited about the possibilities in the gaming industry and the sky is the limit. Imagine playing the tables at the Bellagio from the comfort of your own home. Especially during current times this experience will offer the user far more than just using a laptop of other mobile device.
Technology in the casino industry is evolving rapidly which is why we wanted to focus on this sector. We wanted to leverage technology that we have applied to other industries into gaming. COVID has meant implementation of technology has expedited for many companies. What may have been planned in the future is coming to the fore now.
Price is always a major importance in amongst the other main priorities such as speed. How competitive is Tablish Ltd when compared against alternatives with like for like tenders?
We have a library of software created internally which allows us to leverage certain elements in multiple projects reducing overall development time and cost. This is also coupled with utilizing the best frameworks from Apple and Google which enables us to provide a high quality product at competitive rates.
Can you provide examples from amongst your customers, of the various range of Apps that you provide?
We have created a range of apps from booking apps for the hospitality industry, sports gaming apps to inventory stock systems for leading tech companies. Overseas, and one of our largest projects, is providing maintenance and operational apps for the electrical grid countrywide in India directly for their government.
Customers safety is always a priority for Operators, are their applications that you can incorporate that can assist these organisations in protection against users such as interacting informing them of a time out for cooling off?
This is very simple to implement, particularly for online casino apps. Both automated and custom notifications can be set for any app based on either user or house limits. The users account can then be locked for a cooling off period. In addition to that, with regards to general customer safety, we can take it one step further. Safety checklists for staff and customers (COVID related) can be built into an app to ensure they know the rules and digitally sign removing liability from the casino premises. 
Can you see the role AI technology increasing with Apps?
Absolutely, 100%, it is already a huge part of online gaming apps. We are already heavily involved in machine learning and with the nature of casinos and player habits it is something which will become more widely used. AI is a method used to prevent cheating in online apps by logging historical user behavior and betting methods. AI can analyse the data and if it detects the user manipulating odds in their favour then their account can be automatically suspended.
Can you tell us about your work with Championship Football Team AFC Bournemouth and the App you provide?
We have been providing them with an app for their match day programme for the past 5 years. This type of app has become more popular since fans were not allowed in stadiums and we are also speaking with many other sports teams about a similar solution. We also created them a Player's App which provided information such as training schedules to be accessed by the playing staff on their device. This is something we are continuing to develop and add more features.
How can Tablish assist for example land-based Casinos whom have online gaming website but not sure about the next step with Apps or have existing Apps but now need updating or a brand new versions?
We can assist with any type of requirement for both online and land-based casinos. Through consultation either in person or over video call we would understand the clients exact requirements. We would then provide them with a proposal of how we think technology can be best utilized for their business.
A growing trend and something we offer is a concierge app for hotel and casino resorts. This allows guests to be able to message reception, order room service, book a massage and also be informed about offers from nearby businesses. Using artificial intelligence the app can send the user offers whilst staying at the hotel based on previous visits and spending habits.
Can also assist with websites?
Yes, we can create or improve any type of website and all of our apps are integrated in some way to either the back or front end of the website.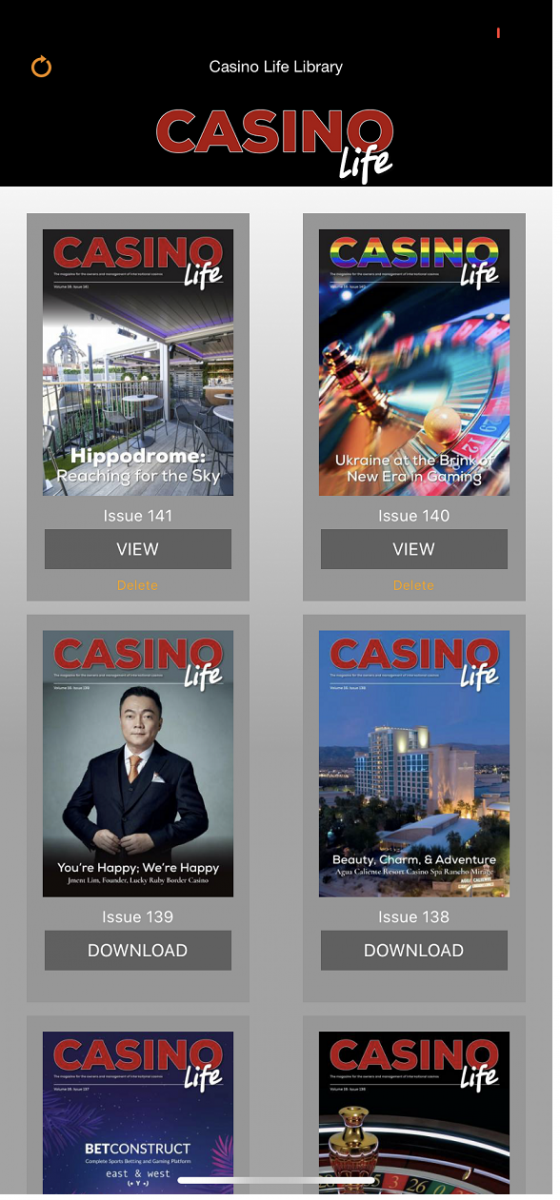 Did any of you ever go into a Casino before you got into this industry and if so was it in the UK or Overseas?
I have always enjoyed the buzz of a casino and the highlight would of course have to be Las Vegas. In the UK I have been to many in London and my hometown of Bournemouth. Another memorable casino experience was at Casino Barriere in Deauville the week of the American Film Festival which was a fantastic atmosphere.
Investment in Technology and Innovation is essential in the growth of the organisation wouldn't you agree?
Absolutely, when I reflect 9 years ago to when we started it is incredible how far things have come. Technology is an ever changing landscape and we aim to be at the forefront of all new technologies.
We are heavily investing in on our own team to ensure we are at the latest of cutting edge tech like blockchain, Augmented Reality, Virtual Reality and Artificial Intelligence.
How do people react when you tell them about your company?
They are excited about the prospect of us being able to assist with growing their business, by providing cutting edge technology. We are so passionate about what we do that we tend to leave a buzz behind whatever we are doing.
Now the company has steady business growth what are amongst your prime objectives over the next 18 months?
We are concentrating on helping businesses keep up–to-date with the latest growing trends. We are in a fantastic place as we offer win-win solutions. What we build will make our clients more profitable and create a better user experience for their customers.
Working in the gaming sector is something that really excites us. We have the skills and resource to deliver first class applications for both online and land-based casinos.
If you would like a free consultation as to how app technology can help your casino, either online or land, then please contact us on….