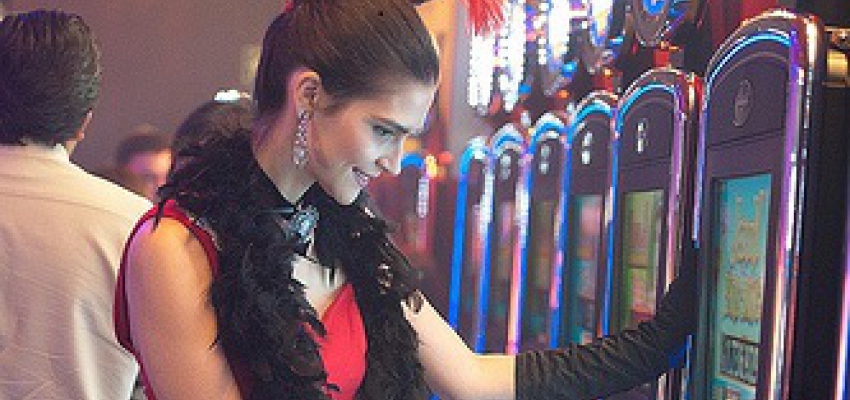 After a ten year hiatus, the Ukrainian government are looking to re-open casino gaming to local and international visitors. From what I hear it's actually long overdue, and to some an opportunity not to be underestimated. In 2019, President Volodymyr Zelensky, whose presidential campaign had included a promise to turn gambling into a legal form of entertainment, put forward an initiative to legalize the gambling industry. The Verkhovna Rada formulated Bill No. 2285-D, which was published in October 2019. It took parliamentarians nearly a year to finally pass the bill, but in August 2020, once President Zelensky put his signature to the document, the law governing the gambling sector was officially signed and sealed.
Implementation of the law will be regulated by the Gambling and Lottery Commission, which is set to be created by a special team which was assembled by the government of Ukraine on September 23.
The Commission will be responsible for determining licensing conditions and fees, as well as the issuance of licenses and designation of special gambling areas. To open a land-based casino in Ukraine, there are a number of requirements that operators must satisfy. First, according to the law, only a legal entity registered or incorporated in Ukraine with authorized capital of at least €970,000 can apply for a license. Another prerequisite is a security deposit or a bank guarantee in the amount of €1.1 million.
Home to 42 million people and ranked as one of the poorest European countries, an outsider looking in would have to ask, is there really a good business opportunity here for casinos to operate and flourish, well as with most things, don't jump to conclusions too quickly.
In an effort to get a grass roots understanding of what the potential for land based casinos are in today's Ukraine, I reached out to my old friend and associate of many years Dennis Andreaci. For the past 12 months or more, Dennis has been living and providing consulting services in Kyiv to eager hotel owners wanting to get a much sought after casino license.
Andreaci outlines that Ukraine as a destination would be a better destination than Northern Cyprus where as we know there are a large number of well-presented casino properties already operating. Unlike Cyprus, Ukraine offers a diversified array of tourism destinations in every season of the year and importantly, prior to Covid, Ukraine had a massive in bound international tourism and business travel. Kyiv is also a large European capital city similar in scale to a city such as Berlin.
The country has a lot to offer visitors with a vibrant summer beach scene on the Black Sea, great skiing in the winter in the Carpathian Mountains, historical cities like Lviv and of course Kyiv with many world heritage sites. Prior to Covid the country was ranked 4th as the most popular places to visit in Europe.
Kyiv, with over 3 million residents is filled with historical and cultural attractions, it is a vibrant European capital city with excellent dining, hotels, high end retail, fantastic nightlife, which importantly are all reasonably priced.
Ukraine's location is perfect with short flights from European regions like the Balkans, the Baltics, and countries like Turkey, Israel, Dubai, Qatar, and Egypt.
Prior to Covid more than 60 international destinations flew daily direct flights into Kyiv. (The major airport is Boryspil International Airport). Many of the world's major airlines such a Qatar, Turkish Airlines, Lufthansa, Austrian Airlines, Air France, and of course Ukraine Airlines all flew in bringing considerable numbers of tourists with them.
Boryspil and other airports are under rapid expansion and development and no wonder when you see the visitor growth of inbound numbers over the last five years.
Prior to Covid growth in arrivals at Boryspil alone was impressive, 7 million in 2015, 8.5 million in 2016, 10.5 million in 2017, 12.5 in 2018 and 15 million in 2019.
Kyiv Zhuliany is Kyiv second airport which serves many regional airlines from many of Europe's small markets.
There are regional airports in all of Ukraine's main cities and most have daily direct inbound flights both domestic and regionally.
So how will casino gaming in the Ukraine look? The Cabinet of Ministers of Ukraine will designate up to 5 special gambling zones, wherein the casino area must be no less than 10,000 m². Casinos in the appointed special gambling zones must contain a minimum of 20 gaming tables (including 4 roulette tables) and 250 slot machines.
In Kyiv, table games will only be allowed in 5-star hotels with at least 150 rooms; in other cities, in 5-star hotels with at least 100 rooms. In addition, in any region, the casino should have an area of no less than 500 m² with a minimum of 50 employees. Countryside recreation zones must have an area of 10,000 m².
Andreaci believes that the Government is looking at offering differing levels of gaming to five star, four star and three star hotels. It looks as though the five star hotels can have tables and slots, sports betting, four star hotels may have a smaller offering and perhaps three stars will only have slots.
In a positive move and in an effort to help push the process along, the authorities are currently in the process of setting standards for hotel ratings. One thing is certain right now, five star hotels will offer full service casinos. Kyiv has several excellent five star hotels that could get started quickly once they secure a gaming license.
Offering well-presented hotels in each of the tourist regions, with multi lingual highly skilled staff will see a positive environment for international gaming. Ukrainians are known for being friendly and welcoming of visitors an important requirement if you are thinking to set up a casino operation. It doesn't matter how nice the hotel might be, if you don't have good staff with those attributes, well we all know what happens. I cast my mind back to the very early days of Macau casinos, legendary for bad service and ignorant gaming staff.
From a market perspective not only will the casino industry increase tourist arrivals, it will also through good marketing programs bring in more high net worth visitors.
As with a lot of so called third world countries, the local market is totally underestimated. Kyiv is a large city of around three million residents with a large number of high net worth business people. This market segment own and operate large and medium size business resulting in a much larger than anticipated local VIP market.
As a vibrant capital city, many leading multinational companies are based there including most of the countries embassies from around the world. This means a large number of resident expat professionals with a high disposable income eager to play and socialise in a friendly and well-presented casino environment.
An interesting observation is that as a result of having prosperous middle and upper class locals combined with a large expat community and healthy international visitor numbers, Kyiv has a unusually high number of fine dining establishments – all positive indicators for a successful move into the world of casino gaming.
Each of the major cities has enough high net worth residents and business visitors to justify VIP gaming tables in the five star hotels. Each metropolitan area has enough of a market for Premium player's level guests. For mass market, Andreaci says this should be only in bound visitors, not local citizens.
It would be interesting for an international brand to commission a feasibility and market analysis study to determine the viability and revenue potential an Integrated Resort development would bring. Perhaps a property offering up to 100 tables with 300-500 slots able to attract and service a VIP market similar to Sochi as well as catering to a large premium mass market.
It's fair to say that even with high net worth residents and a large expat community the key to any successful casino operation is offering international standards with excellent customer service levels. Understanding that developing the inbound tourist markets along with the regions international players will be another key to running a successful casino business.
If the Government wants to maximize revenue potential then they must make every effort to grow the tourism markets with hassle free visa policies and help to the casino operators through tax incentives with VIP players.
If all goes well then I see a positive outcome for casino gaming in the Ukraine, as they say a rising tide lifts all boats so let's hope that with the right support and regulatory oversight, this emerging business segment will achieve the goals and dreams that the country deserves.
BIOGRAPHY
Shaun McCamley the Managing Partner of Euro Pacific Asia Consulting Ltd has over 39 years' experience in the land based and digital gaming industries. Recognized by Global Gaming Business Weekly as one of the top 25 industry people to watch. Holder of Key Management Gaming Licenses issued by the USA and Australia.
In 1999, as a pioneer and early operator in online gaming, he founded BingoWorkz which developed and operated the internet's first networked gaming solution using Flash technology. Since 2001 building Euro-Pacific-Asia Management Consulting into a leading firm that provides advice, casino management services and turn-key solutions to the land based and digital gaming industries.
A former President, CEO, and SVP of international gaming resort destinations. Commissioned to establish international casino resort developments in Australia (Perth) the Philippines (Subic Bay) Vietnam (Ho Tram) Tinian and the former Republic of Yugoslavia.
Shaun is regularly invited to serve as chairman, keynote speaker and panelist at major gaming conferences around the world. As the Managing Partner for Euro Pacific Asia Consulting, Shaun continues to consult to the industries' major land based and digital gaming operators.