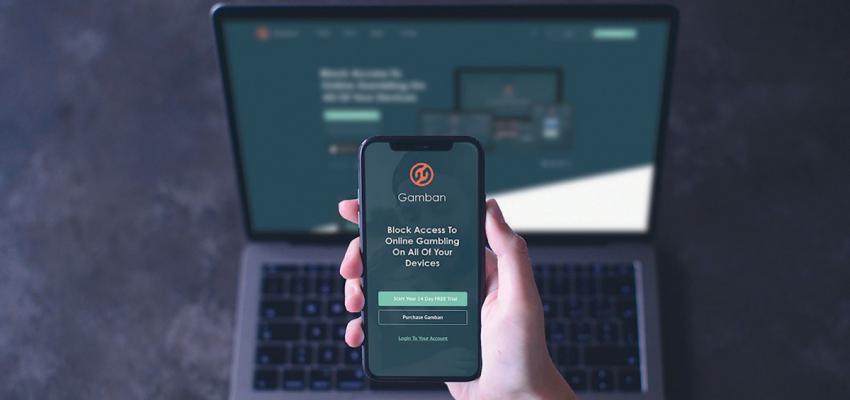 Glyn Thomas Chats to Co-Founder of Gamban, Matt Zarb-Cousin
Self-exclusion is a difficult thing in the gaming industry. Casinos are frequently fined for not enforcing their own rules. What is the responsible player to do? Fortunately, there is a one-step solution on the market, in the form of Gamban. While the software was developed with British casinos and regulation in mind, it is available universally through the Internet and can be quickly installed on one's computer. (Gamban developer Matt Zarb-Cousin wisely made it compatible with both Windows and Macintosh computers.) Gamban has been taken up by GambleAware and the National Health Service. This undoubtedly contributed to Gamban's recognition as the RegTech Provider of 2019. It's a fascinating story ... but best we let its developer tell us in his own words.
When was the company founded and what was the inspiration behind starting the organisation?
Jack Symons contacted me via LinkedIn in 2015, while I was still campaigning against FOBTs, about an idea he had for blocking software that worked on a Mac. At that time, nothing was available, which meant anyone wanting to block access to gambling sites would have to change their operating system or device. The available options were also either too restrictive, in that they blocked sites that weren't gambling sites and were more akin to installing a virus on your computer, or they weren't rigorous enough, easy to remove and didn't block every gambling site anyway. Jack felt he could do a better job and developed a prototype, which was launched as freeware. We picked up around 1,000 users very quickly, but needed investment to improve the product and build something to justify a price point that could make the operation commercially sustainable. We were very grateful when Derek Webb came on board as an investor, although he has more recently converted his equity into a loan. As a result of Derek's support, we were able to take on in-house developers and drastically improve the versions for Android and iOS, which are designed to be easy to uninstall but difficult to remove. We now have around 50,000 users, many of whom use Gamban in conjunction with GamStop, and transaction blocking such as that provided by Monzo.
Independent research by GambleAware found self exclusion software is particularly effective at helping people limit their access to gambling. Has the backing of self-exclusion software by the UK Gambling Commission assisted Gamban?
Our conversations with the Gambling Commission have been very positive, and GambleAware's research found Gamban to be the most effective blocking software available. Since then, Gamban has become firmly cemented in the recovery path of many users of
GambleAware's treatment network. It is dispensed by GamCare counsellors and the psychotherapists at the specialist NHS clinics. With uptake of treatment services among those harmed by gambling still very low, our ambition is to develop Gamban into a holistic digital recovery tool. Downloading blocking software is the first step on the recovery path, and we are very well placed to help route those who install it into treatment.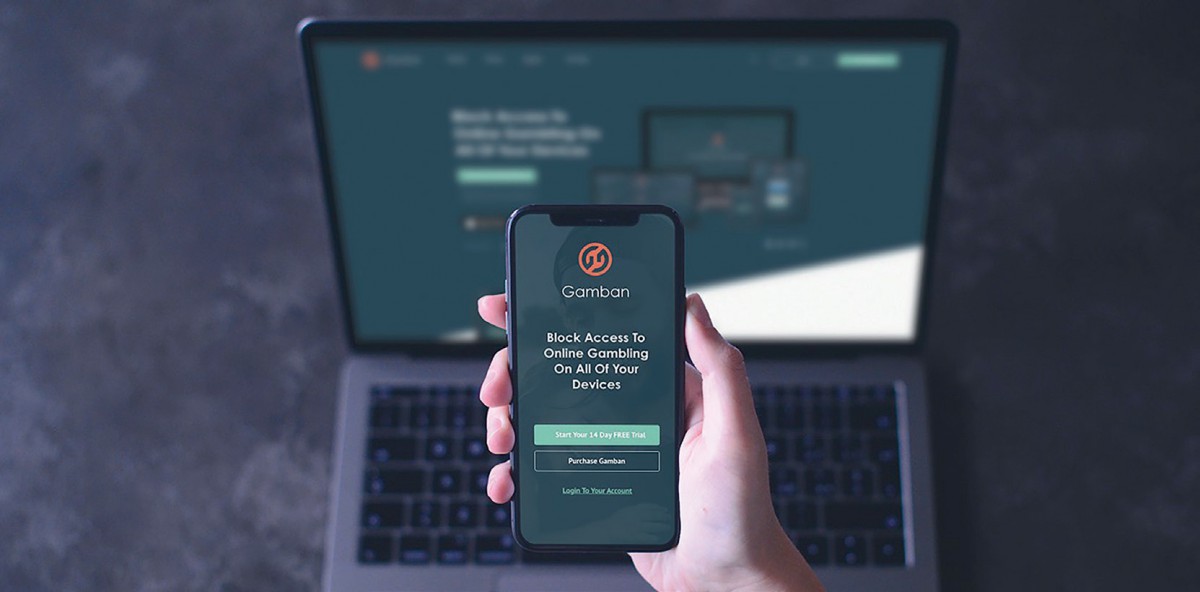 How quick is Gamban to install and how effective is it at exclusion?
It's extremely quick and easy to install. If you're on a Windows or Mac computer, go to gamban.com and you can try it for free for 14 days. If you've got an Android phone, Gamban's available on the Google Play Store, and it will soon be available on the App Store for those with iPhones. Until then, a version can be downloaded from our site direct to your phone via an SMS link.
How does it work?
Gamban only blocks gambling sites, so as well as being difficult to remove, our software has to keep pace with new sites that emerge on a daily basis. To do this, we work in collaboration with a number of external sources that share information on online gambling sites such as manual curation, 'scraping' of app stores and affiliate networks, and the blocking of subdomains. As a result, our dynamic block-list of more than 45,000 gambling sites and apps – and millions of domains – is the most comprehensive in the world. All data is monitored for quality (both manually and using automation) before being added to our blocklist. This list is integrated at a cellular level through DNS servers.
What have been amongst the key features of gamban that have resulted in its incorporation with GamCare?
Our alignment with GambleAware means GamCare therapists are able to distribute our software for free, so individuals are better able to maintain abstinence from gambling for the duration of their treatment. This in turn improves the efficacy of treatment and the quality of outcomes.
Gamban has also been taken on by Kindred Group's  Unibet
Gamban is currently aligned to 14 remote operators, which dispense our software to individuals who self-exclude. We want to make Gamban "free at the point of use" for anyone in need of it. However, the cost of maintaining the software is very high due to the complexity of the product and need to remain ahead of changes to operating systems. So we are optimistic that more operators will be willing to acknowledge the value in Gamban for the customers that they have harmed the most.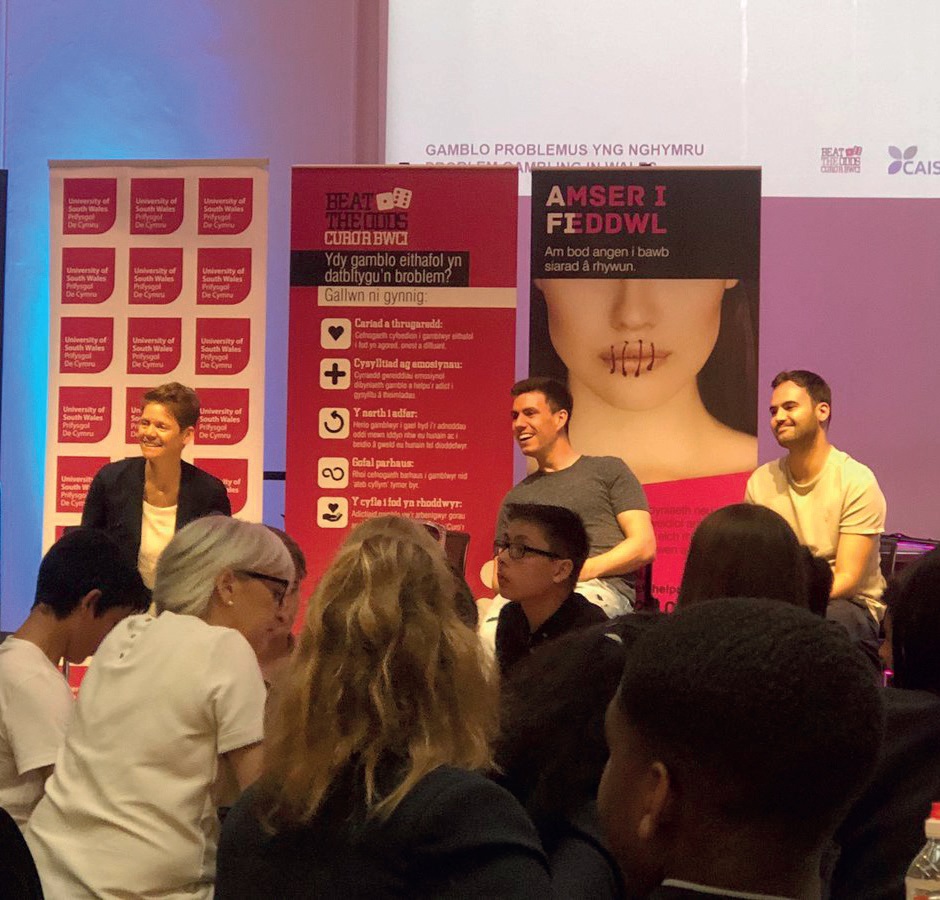 Do you think there is a role for AI technology with the identification of online customers whom are at risk and need to stop? Is that an area you would look to collaborate?
<з>I've been really impressed with Mindway AI, which has gamified a gambling addiction screen. They have effectively developed a mini-game whereby your playing style can predict whether you're addicted to gambling – and with astonishing levels of accuracy. Their technology can also screen players on the basis of their playing style, which is a huge step forward from algorithms based on transactional data. We would welcome the opportunity to collaborate with whoever is serious about reducing gambling related harm across the remote gambling sector.
We are not interested in helping anyone build convincing public relations facades, and certain operators need to get out of this mindset pretty quickly. Reducing harm will mean a short term reduction in profits, but it will guarantee the existence of their business in the longer term.
Do either of you gamble? If so, what do you put your money into Casinos, e-Sports, Betting Shops, Sports Betting, Lottery?
Neither myself nor Jack gamble now. We've both had struggles with addiction. Mine was to FOBTs though, rather than online.
Did any of you ever go into a casino before you got into this industry and if so was it in the UK or overseas?
I've been in many casinos and slot halls. There are three where I live in Southend on Sea, and I've been to all of them. I've been to a few in London including Aspers in Stratford, Empire and the Hippodrome in Leicester Square, the Grosvenor in Birmingham and I've been to Vegas a few times but not to gamble, of course!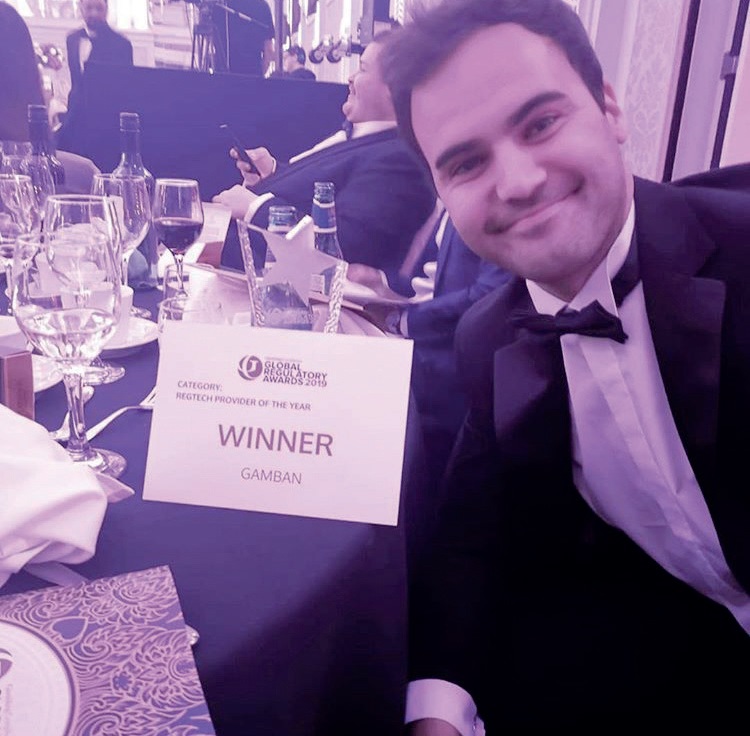 How important is reliable communication in the internet age? Explain the risk of failure or the impact of unreliable solutions on businesses?
Social media has empowered people to form, convey and sometimes amplify their own perspectives. This has, in turn, diminished the role of the mainstream media as 'opinion formers'. In this context, it's very difficult for corporations to run conventional crisis public relations strategies to try to deflect negative publicity. Combined with a shifting public mood towards a demand for greater consumer protection, reinforced by social media, and businesses that want to reduce political pressure are left with very little option than to actually change the way they operate. Any sector that profits from a disproportionate level of harm will not survive for very long in this context.
What's the most recent app you've downloaded but are yet to use?
I downloaded Nike Running app and even got myself an Apple Watch to track my progress but I'm yet to use it, to my shame! I installed it way back in summer, too.
What has been the role of luck in your success?
If I hadn't gone on Dispatches back in 2012 to talk about my addiction to FOBTs then I would never have met Derek Webb, would never have joined Fairer Gambling, would never have met Jack and started Gamban and nor would I be talking to you today. We can only ever join the dots backwards but if I think of something that I am most grateful for – and which was so unlikely in the grand scheme of things – it was meeting Derek.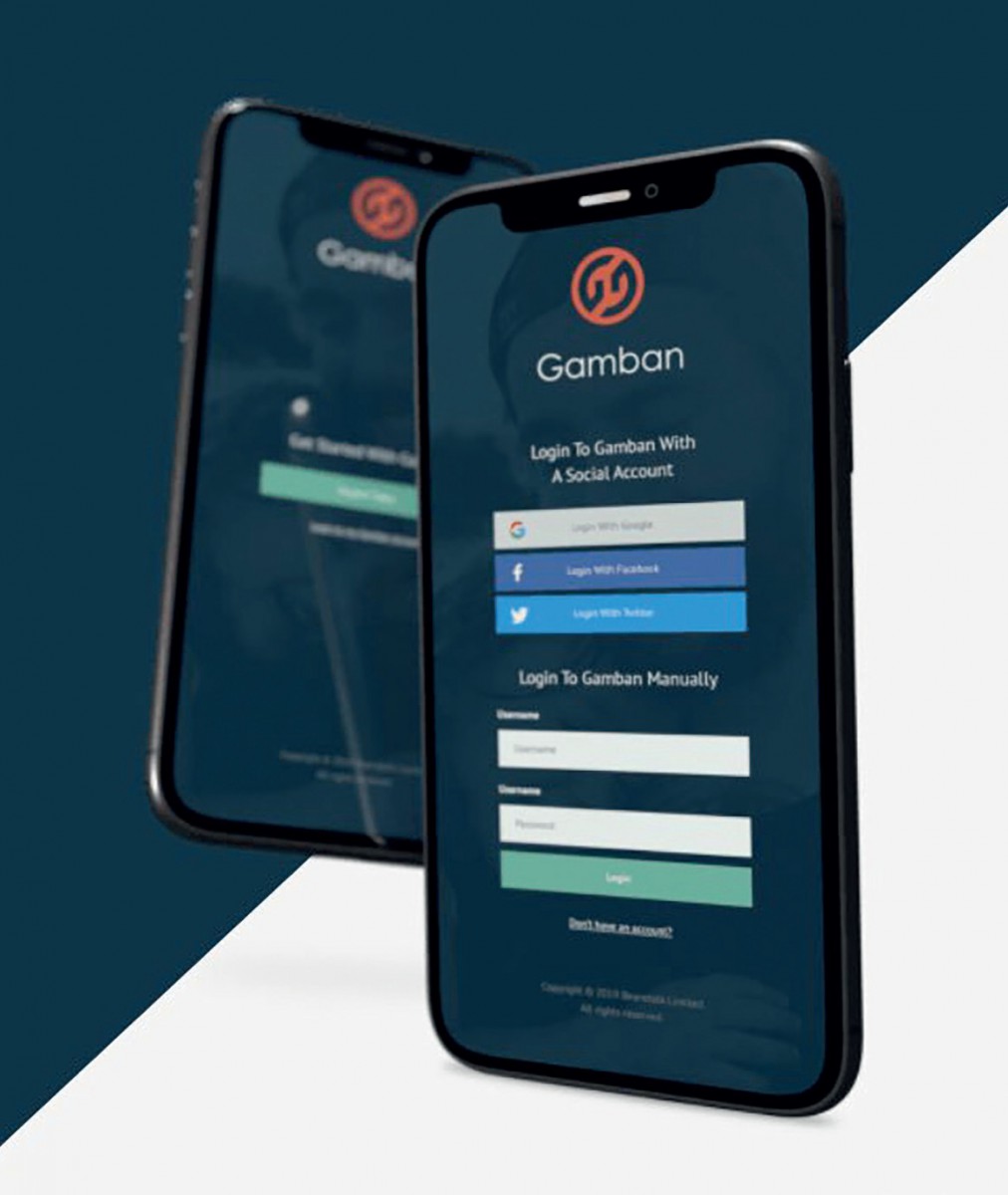 When and how did you first become interested in the Gambling sector?
When I was in recovery from my addiction. I really wanted to know why it happened, how it happened to me, what legislation gave rise to FOBTs and why things were the way they were. My addiction to gambling actually got me interested in politics. I started to view things on a more structural level and ask myself how I could change things.
From where do you draw your inspiration?
My inspiration comes from the reviews we get from people who say our software has literally saved their lives, their livelihoods, their marriages, and given hope to family members affected indirectly by an individual's gambling addiction. Gamban was founded for these people, and it will always exist for these people. Jack and I were both in that place once and we want to help others get out of it.
How do people react when you tell them about your company?
Most people think online gambling has spiralled out of control, largely because of advertising, so they see the value in something like Gamban. But the shock comes when I say that the remote operators are willing to fund it.
Now the company has steady business growth what are amongst your prime objectives over the next 18 months?
I hope in 2020 we can deepen our alignment with operators who take harm reduction as seriously as they need to. We want Gamban to be free at the point of use for anyone who needs it. We are optimistic that funding can be secured to make our software available to anyone who signs up for GamStop, while we continue to supplement GambleAware's treatment network. We'll continue to develop our product, building out from the blocking software capability to enhance a user's route from self-excluding into a recovery path. The data we have access to will enable research into the impact of blocking software on individuals in treatment, as well evidence based development of our product. We want to apply as much innovation as possible to the safer gambling space, and to build on collaborations with those that share our objectives.