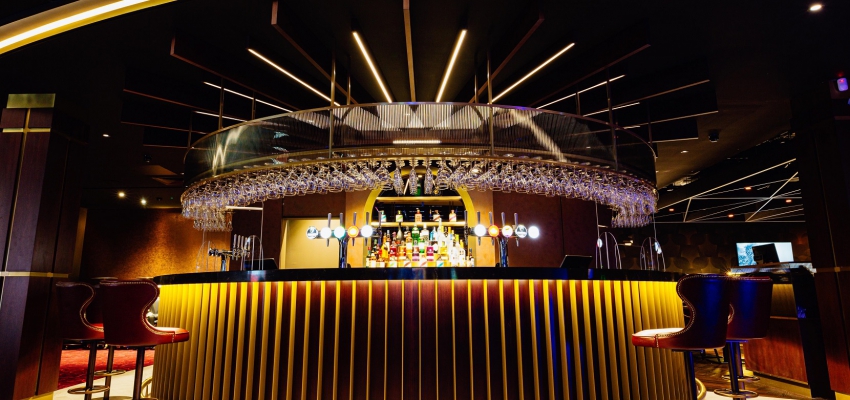 Napoleons Casinos enters into Manchester by David McKee
Napoleon Bonaparte was never able to achieve his goal of conquering Great Britain. But namesake Napoleons casino chain has made British gamblers surrender, achieving footholds in Leeds, Hull, Sheffield, Bradford and now Manchester. The chain's origins go back a long and serpentine way. Chairman and owner Dave Allen got his start as a musician, touring the length and breadth of Yorkshire before launching the Dave Allen Sound band. Miss World founder Eric Morley tipped him as a coming talent and signed him for the Ritz Manchester, Mecca Derby, Leeds, and Sheffield. Allen branched out into the club business in 1968, forming A&S Leisure Group, and opening numerous nightclubs including The Birdcage and five Adam & Eve's across the United Kingdom.
In 1972, Allen purchased The Roxy, a bingo hall and casino. Three years later, he relocated the licence to Ecclesall Road in Sheffield. This was followed by casinos in Leeds, Bradford, Hull and London's Leicester Square. Allen's was the first company to move into an area—Leicester Square—which was then considered not suitable for casinos. But over the years, it has proven very amenable indeed. The biggest privately held casino operator in the United Kingdom, Napoleons has 750 employees across its five casinos, dog-racing stadium and event center.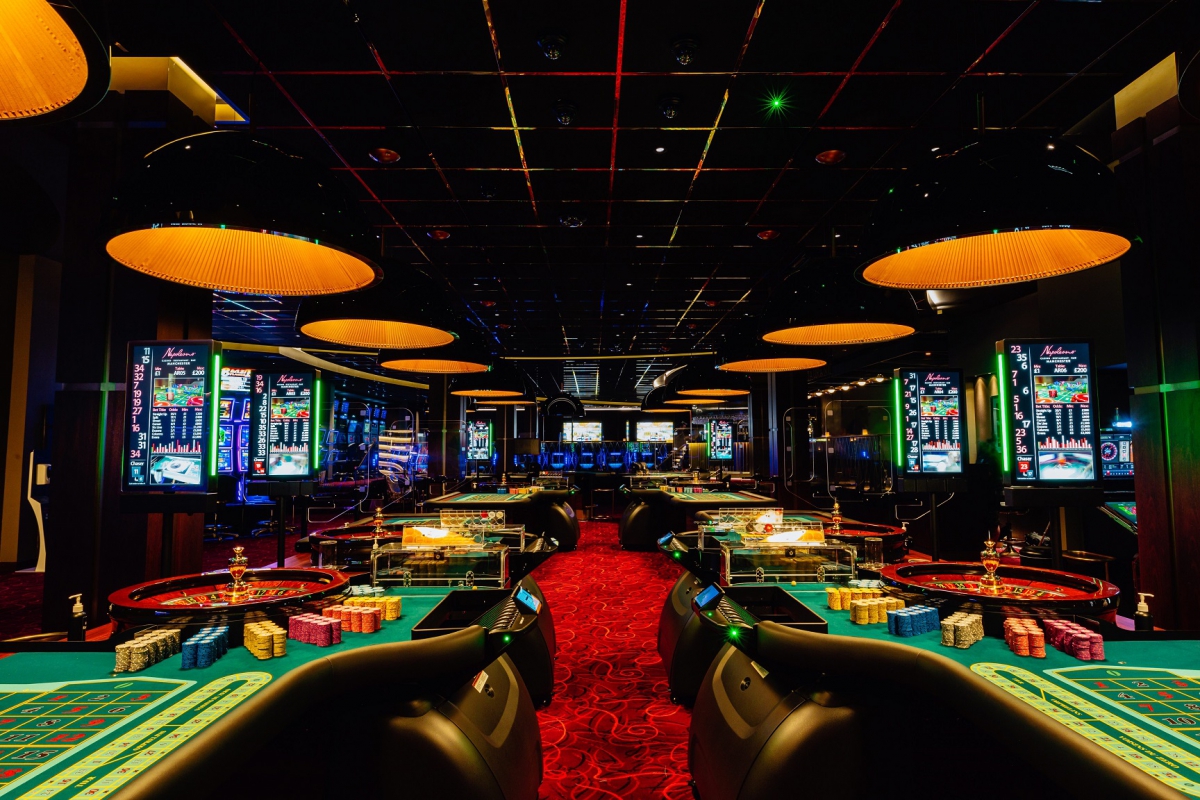 We spoke with Casino Operations Director Soteris Scholarios, who is helming the Manchester arrival. Soteris is a lifetime casino veteran, having begun as a relief cashier during his university holidays. After taking a degree in Philosophy from Glasgow University, he found he enjoyed the casino world so much "that it eventually consumed my entire working life, in every capacity, for corporate and for privately owned, as an employee and as a consultant. Hopefully some of that experience can be put to good use when it comes to establishing the new Napoleons Casino in Manchester."
What is Napoleons' brand identity?
Since the time of our inception, our distinctive group brand has always incorporated red and black, two colors which are synonymous with the casino industry.
Although our logo has evolved over time to reflect modern trends, our brand seeks to maintain a classic, traditional and timeless feel. This is communicated both visually and through our tone of voice and messaging. It is even reflected within the interiors of the casinos themselves: modern with a traditional twist, with welcoming, personable and very personal service at its very core.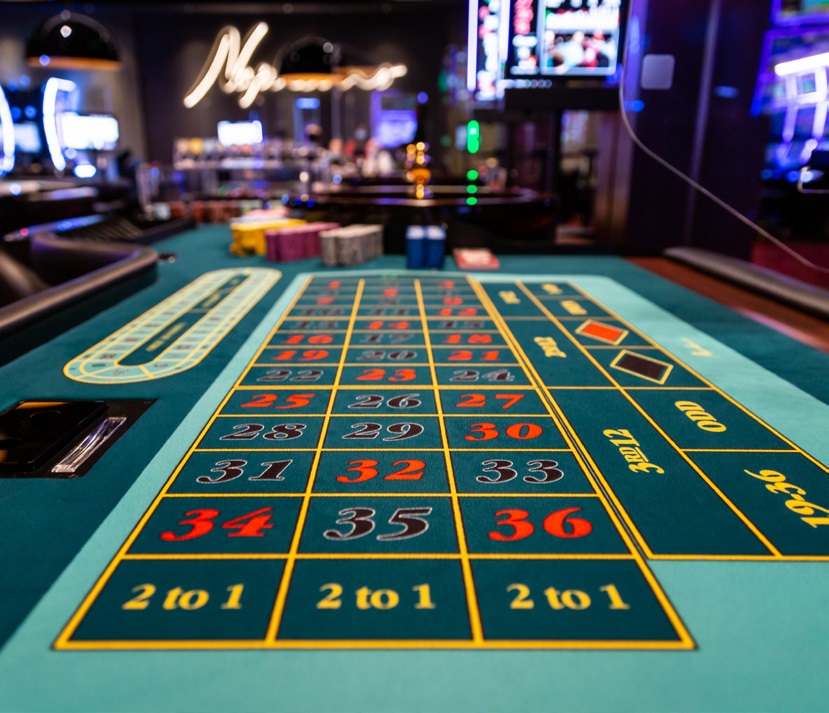 Who is the target customer for a Napoleons casino?
We believe our brand appeals to all ages and demographics, and we seek to make everyone feel welcome. In each city we fine-tune our offerings in line with local demand. In Manchester there is considerable demand for electronic and table gaming, and also for first-class food and drink in convivial surroundings. We believe we have made excellent provision for both.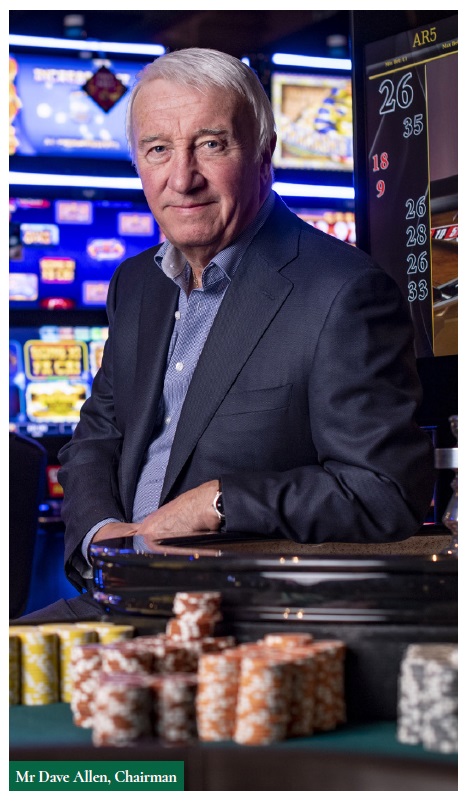 Is your Manchester property brand new?
Our property is indeed brand new, one of the very few significant, land-based casino investments in the U.K. during the Covid era. We believe in our offer and in the city.
How did you win the license?
The license was acquired from PokerStars on New Year's Eve 2014. We had to complete the acquisition before New Year's Day because another operator had an option which would have been activated on that date. We got it with a couple of hours to spare.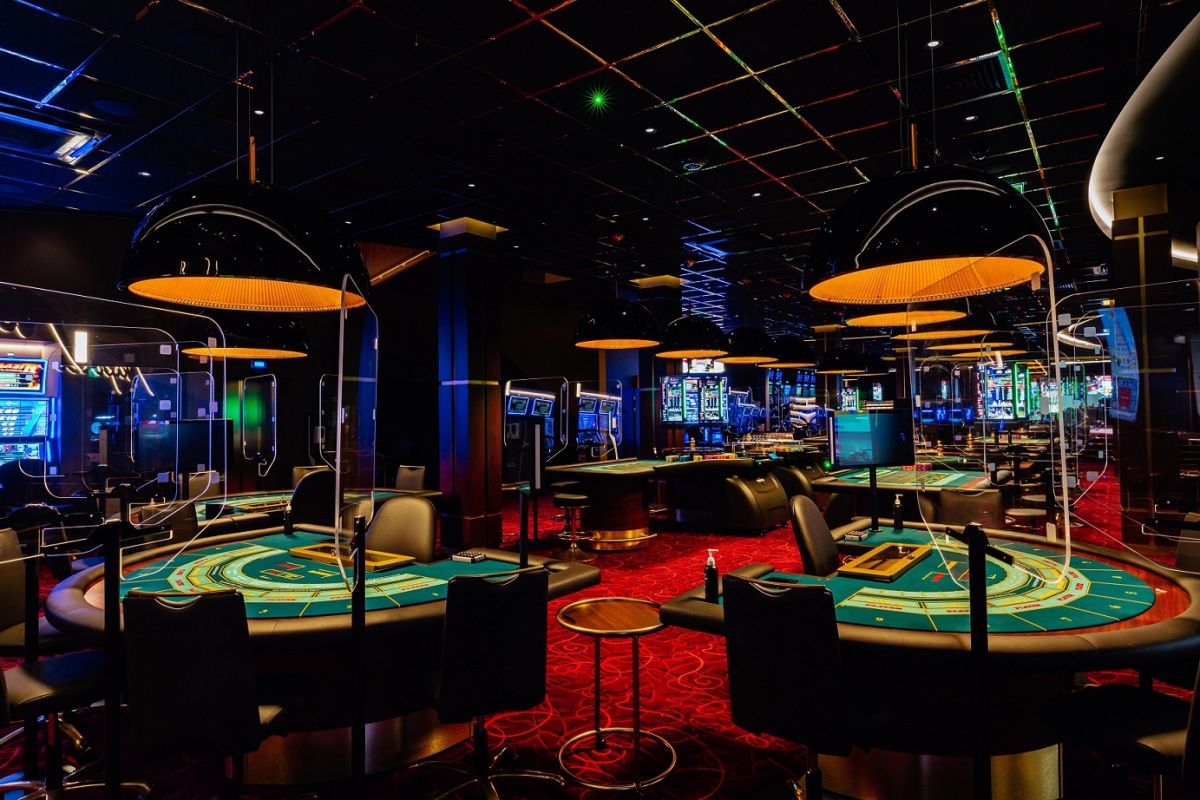 How well is the Manchester market served in terms of gaming?
Very well. All of the major operators are represented within half a square mile of our new club. As the only non-corporate in the vicinity, our focus will be upon customer engagement and the delivery of our own very personalized service.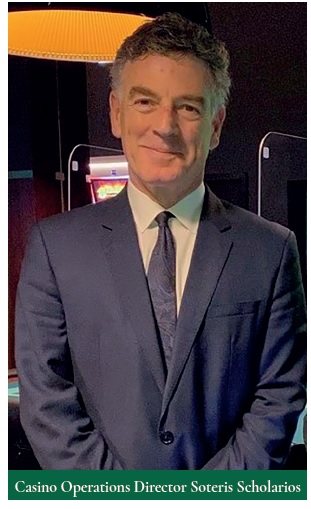 Since we are still in the middle of Covid-19, what sort of precautions are players and employees going to have to take?
Every precaution—and more—that may be required to promote the safety and security of our customers and staff. This includes full implementation of government guidance and the industry protocols agreed by the British Gaming Council covering social distancing, face coverings, plentiful supplies of sanitizer, signage, internal media with guidance for safe conduct, sanitizing of gaming chips, gaming equipment and of cash, plus much more.
Has the situation prevented you from offering certain amenities or games, such as poker?
Poker and mahjong have not been included in our initial offer but we shall aim to restore both when we are satisfied that it is safe to do so.
How many—and what kind—of table games will be on offer?
We shall open with baccarat/punto banco, American roulette (single-zero), blackjack and three-card poker. There is an especially strong baccarat/punto banco game in Manchester, whilst American roulette remains the most popular U.K. table game.
What about electronic table games and fruit machines?
Over recent years the importance of slots and electronic games has grown almost exponentially. We have made fulsome provision for the latest, most popular slots and market-leading electronic roulette. The demands of Covid-era, non-remote gaming are such that we shall constantly need to push for new development and enhancement of our offerings.
What do you think is the most important trend in gaming at the moment?
The push towards sustainable, responsible gambling is very much to the fore and Napoleons is fully committed to its implementation.
What is Napoleons' responsible-gaming policy?
Full compliance with government regulation. It is in all of our interests for gaming to be seen as a safe, well-regulated form of entertainment with built-in protection for the vulnerable and the young.
If the U.K. government could or should do one thing differently in terms of regulating casinos, what would it be?
Constructively engage with the U.K. land-based casino operators, who are doing their best to provide a safe, regulated environment for players. It is in everybody's interest for there to be sensible, rational regulation of gambling in the U.K., whether they be consumer, regulator or operator.
Getting back to the Covid era, what about going cashless. Is Napoleons equipped to do that?
Napoleons will certainly implement the latest agreement with the government for cashless transactions. It is to be hoped that latest payment methods available more generally will also become increasingly available within non-remote gaming. This would be for the convenience and protection of customers first and foremost, but would also leave a more transparent audit trail to the satisfaction, presumably, of our regulator.
How many bars and restaurants will you have in Manchester?
Just the one of each, but food and drink will be available throughout the club 24/7 via our valet service.
The prix fixe meals are quite affordably priced. Is this a company trait?
That is a very important part of our offer. We provide excellent food, reasonably priced, in very comfortable surroundings, with the focus on excellent customer service. We seek to offer a complete evening out for visitors, although also a professional, courteous and friendly service for those who wish only to play.
The casino and amenities will be smoke-free, with an outside terrace for smokers. How is going smokeless being accepted by your company's customers?
The smokeless restrictions have been in force for a number of years now and most customers are accustomed to the regulations, which apply to all indoor public spaces. That having been said, we do expect the outdoor gaming facility to be popular and so also the indoor gaming lobby adjacent to the external terrace.
What is your casino's relationship with the local event center?
The event center, the OEC, in Sheffield, belongs to our parent company, is adjacent to our Sheffield casino, to our head office and to Owlerton Greyhound Racing Track, which we also own and operate. The OEC is an outstanding facility for which we have great hopes and expectations once Covid recedes.
Your company has a broad regional reach. Do you have any aspirations on the London market?
We were the first company to open in London Leicester Square, a number of decades ago. Given the trials and tribulations of the London casino market, now seemed like a good time for the board to accept one of the many fair offers that had been received, and to focus instead upon the exciting developments planned closer to home—the new casino in Manchester and the Event Centre in Sheffield.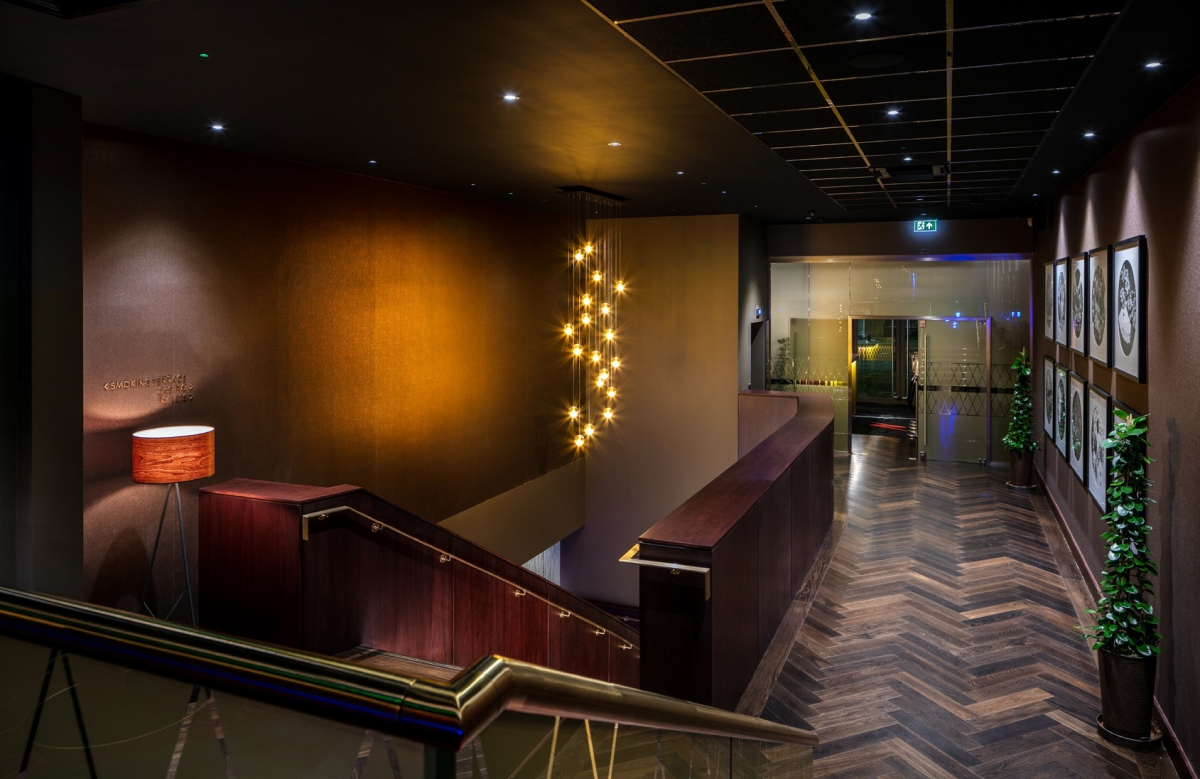 With customers having been deprived of casino gambling for so many months, what kind of a response are you expecting when you open?
Hopefully enthusiastic but also concerned and cautious. It seems sensible to expect a certain reduction in attendance, at least, but only time will tell. We shall certainly do our best to be as amenable as possible to those who do wish to return for a casino "flutter."
Thank you, Soteris.